Now is the Time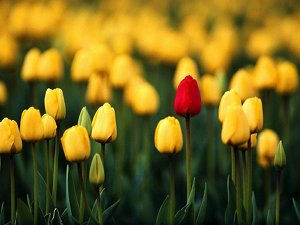 Now is the time of blessing; we must seize the moment. When Jesus calls us to prayer, we must GO. We cannot put it off, for now is the time of miracles. If we put off going to the Lord, we may find it impossible to recapture that which we missed.
If He calls in the midnight hour, we must trim our lamps and GO, for it is the Bridegroom that is calling His beloved to share together a time of intimacy, and who but God knows what will be conceived during that precious time together.
Should we choose not to go with our Beloved when He calls, that time of intimacy is gone forever, a miracle missed. We will not even be aware of what could have been had we surrendered our time, given that portion of our life to Him when He called. God knows, for He stands with His hands outstretched toward us, hands dripping with jewels He wants to adorn us with. He was ready to shower us with His love, and we did not respond.
What did we choose to do with the time we could have spent with Him? What was more important than sharing His love? How many miracles did we walk away from? How many words of love and wisdom did we miss?
A moment of intimacy, a time of conception lost – to what? What might have been birthed had we responded to His tap, tap, tapping on the door of our heart? If we could see what we walked away from, would we consider what we chose to do worth what we missed?
Too often we carry our needs to Him in prayer with tears and wringing of the hands and hope for a favorable response. Little do we realize one of the jewels dripping from His outstretched hands was the very answer we came seeking. Perhaps we prayed to God to use our talents for His glory, or to birth a ministry that has been our heart's desire for so long. That may have been the very thing that would have been conceived had we chosen to meet with Him when He called.
How important was what we chose to do with our time? Will we remember it tomorrow? We gave away a portion of our life to something that replaced the time of intimacy with the Lord.
Again I ask, if we could see what we missed, would we consider what we chose to do to be worth what might have been?
Copyright © 2008-2015 Sylvia Hensel
Read more about the writer: Sylvia Hensel
---
Reader Comments...
2011-03-02 19:49:32
"Dear Sylvia,

Thank you after writing this, it drew me closer to Him."


- Linda
---
Post Your Comment...
---