< Back to Poems & Creative Writings
One Silent Cry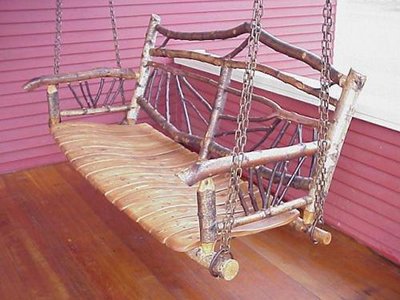 As the little boy sat swinging on his grandmother's front porch, his tormented mind began to wonder. He thought to himself, "Grandma's house is the only place I feel safe. She tells me she loves me, but it's hard for me to believe that anyone really cares."
He wished he felt safe and loved in his own home. "I know mommy doesn't love me, I can tell, but I know she loves sissy. She always makes over her, plays with her, and kisses all her booboos."
"When she looks at me she has this mean look in her eyes. She never kisses me or holds me. Most of the time she acts like I'm not around; I wish she would pay attention to me. I want her to love me."
"The only time she pays attention to me is when I'm bad. I do a lot of things I don't want to do just so she will see me, but it doesn't make me happy. It doesn't make her love me, just punish me. Sometimes I feel like I'm not even a shadow around here."
"I got so tired of her screaming at me; I just stopped hearing her. I never did anything right to please her, so I don't try anymore. I just do what I think will make me happy, but nothing I do really makes me happy. I wish I knew what love felt like."
PRAYER
Lord, forgive this mother who denies her son the love he so desperately needs. She, herself, had never known love as a child, and now doesn't know how to love.
God, You are Love itself. Pour Yourself into both mother and son, and restore what Satan has stolen, which is understanding of the very essence of who You are, Love personified.
Break the cycle, Lord, and may love bloom like the Rose of Sharon, pouring its fragrant scent over them like anointing oil, enveloping them, saturating them, 'til love runs freely between these two.
Copyright © 2008-2015 Sylvia Hensel
Read more about the writer: Sylvia Hensel
---
Reader Comments...
2011-02-08 07:59:51
"Hi, i just want to thank you for this article you wrote. Not everything fits perfectly, but some or majority of what you wrote fits me and the relationship i have with my 6 yr old son. I want to know if this is common for homeschooling moms or just moms and boys. Can you please share what prompted this message, the story behind it so to speak. I just want to know that there is a real story of hope and redemption. I know God promises that, but i struggle with pouring my heart out to God and feeling lost still in this situation. And i would also like tips that i have not tried yet to make things better. I want better for my son and I, somehow there are good days and moments i can hang on to that are hopeful, but like the boy in the story i believe that it is not deeply rooted within my son. its all on the surface and that pains me beyond words. Thank you again and please help. "
- robertta
---
Post Your Comment...
---