Better in Boots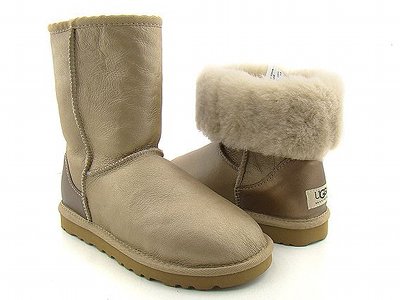 At 50's dances, everyone shows up in poodle skirts. For a 70's bash, tie-dye is all the rage. For the 80's, it's big and bold! For the 2010's….what will it be?? Boots!
They are everywhere! But do you ever wonder if you could pull off the "boots" trend? Do you like the boots, but just don't know what to wear them with?
In recent years, many females have leaned towards the puffy UGGSsand fleece jacket "look." This is a very comfy option, but there are many ways to wear a boot.

Boots are a fantastic buy because of their versatility and can be worn with jeans or a dress. They can make an outfit dressier, or more casual; it's all about the style.
A dressy boot doesn't have to be black with a 5-inch stiletto. The cowboy boot style is very in right now, and only requires a 1-inch heel (this is doable for many of you anti-heel ladies). It gives you that "turn around to see who's walking in" sound without the aching feet.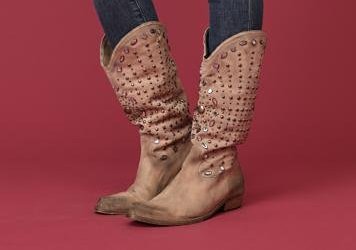 There is also the flat boot, usually in leather or suede that can go great with a nice sweater or even a cute dress. If you are just starting in this "boot" trend, find a good tan, brown, or gray boot to start. If you have already started a boot collection, find some color! A good jewel toned boot can add color to a neutral sweater.
In my experience, many women have loved the boots, but hated the thoughts of what you have to wear in order to see the boots: the dreaded skinny jeans! Let me calm your fears. Many women try on jeans that cling to their calves, and take them off vowing to never return to that rack again.
They forget that the boots will completely change the look of the jeans. The boots elongate the leg (especially heels), and in the end, make them look slimmer. The jeans need to be tight enough to fit in the boots, but this doesn't mean you need "jeggings." If you don't believe me, bring both a pair of boots and jeans into the dressing room next time you go shopping and find out for yourself. It doesn't hurt to try!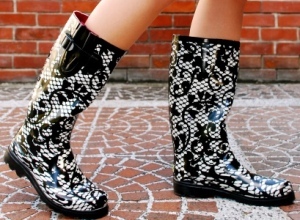 Boots are also great during the winter because they allow you to wear a cute dress and not get frost bitten toes! Try them with a cute patterned legging and throw on a cardigan. It's all about experimenting.
The last boot that many women over look is the rain boot. We pass them off as those things we wore when we were kids, but they are back as highly fashionable! Not only are they cute; they're also practical. In the winter, put on some thick socks and they'll keep the cold wet snow out.

Then, when April brings showers, you'll be heading into puddles instead of leaping and tippy toeing your way around them. The fun patterns that are emerging on these savvy boots are also a great way to express your personality—so have some fun!

Whether you go for the sleek heel, the comfy boot, or the fun rain boot; be adventurous! You'll be surprised how many compliments start coming your way and how you just might find that things are better in boots!
Copyright © 2008-2015 Stephanie Blevins
Read more about the writer: Stephanie Blevins
---
Post Your Comment...
---