Dr. Seuss's Birthday Party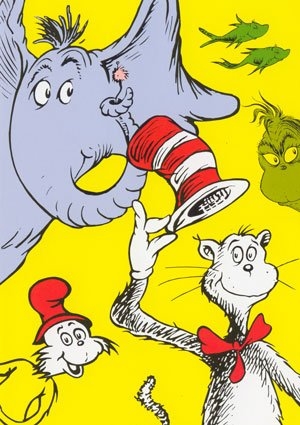 On March 2nd each year it's incredibly fun
To gather our friends as a big birthday bunch
And read some books that are often quite silly
While eating some green eggs and ham for our lunch!
Dr. Seuss (Theodore Geisel) was born on March 2nd, 1904, so each year kids, teachers, parents and librarians celebrate his birthday in creative and fun ways. You can check your local library for commuinity events, or party at home with some books, crafts, and snacks as a family or with friends.
Here are some fun, quick ideas to get you started:
His Bio:
Take some time on his birthday to remember the real man behind Dr. Seuss.
Books:
Do you have some favorite Dr. Seuss books? Here are some of our favorites as a family: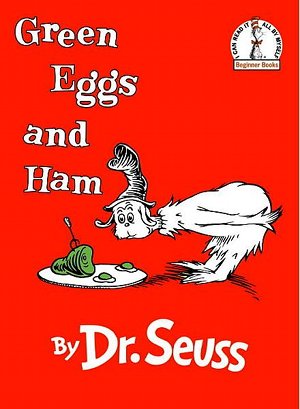 The Cat in the Hat
Ten Apples On Top
Horton Hears a Who
The 500 Hats of Bartholomew Cubbins
Green Eggs and Ham
Check out some Dr. Seuss books from your library for the special birthday and have some reading time together.
Even older kids might enjoy books such as Yertle the Tertle, The Sneetches, and The Lorax. You can ask them to identify the satire in the text and talk about some of the ideas behind the "kids'" books.
Crafts and Coloring Ideas:
Check out some of these free Internet resources for some crafty activities:
Recipes: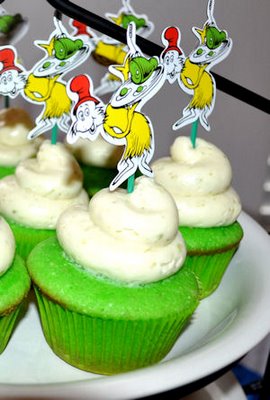 Whether with friends or with family at home
You can find lots of ways to have fun
By celebrating the Cat in the Hat
And remember Thing Two and Thing One!
So, grab some books, bake a cake, make a craft
Have a party for both big and small.
You'll have lots of fun and learn something, too
It's a great day for one and for all.
*Recipe for photo can be found HERE (Kara's Cupcakes)
Copyright © 2008-2015 Heather King
Read more about the writer: Heather King
---
Post Your Comment...
---