A New Look at Decorating with Books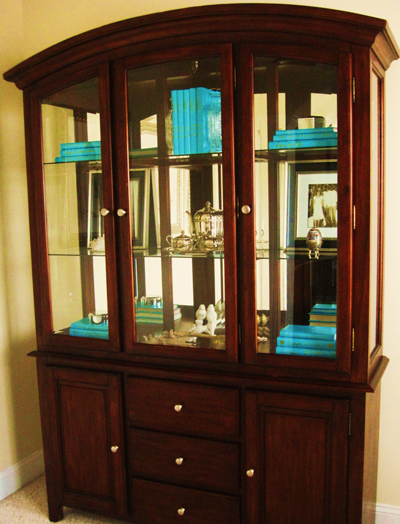 Winter hit early, and what a punch it hurled. From one coast to the other, Mother Nature showed no mercy. Here in Eastern North Carolina, I believe we can finally breathe a sigh of relief. (I do believe! I do believe! )
Still, some of you are still digging out from under a blanket of white. Either here or there, spring has arrived, so let the 'spruce-ups' begin!
While I love the antiquity of a well-worn book and what a collection of them does for any room, soon, new life will be springing up all around, and one of my favorite 'spruce-ups' is to give new life to my tired 'ol books. Giving a new look to your books is easy.
Simple wrapping paper cut to size using the basic grade school method of constructing a book cover quickly transforms any book collection. The china cabinet I have in my bedroom, (yes-- my bedroom!) displays books instead of china—it's a new twist on the traditional purposes of the unit and proves to be refreshing!
After such a long winter, feeling desperate for some color, I chose a bright and gorgeous turquoise with a gold metallic pen for labeling. I prefer the elegance of simple sophistication, but any color or combination of colors, solids or prints, with embellishments, can be used to express your own creativity.
I have such satisfaction when I look into my "china" cabinet at my books! I just love the look! If you have book cases in a dark finish, another gorgeous look would be to cover your books in white with the same gold metallic pen for labeling. If they are large bookcases, even leaving some books uncovered and grouped together, sporadically, yet strategically placed, would be just fabulous!
This is definitely one spruce-up you will want to try and I believe you will find as much satisfaction in it as I do. You and your friends will be judging these books by their cover!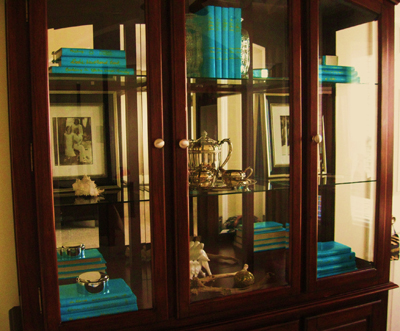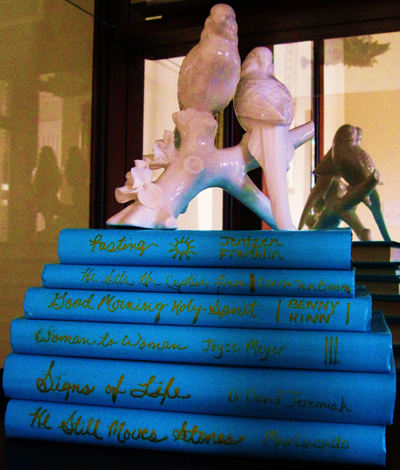 Copyright © 2008-2015 Kristy Beelendorf
Read more about the writer: Kristy Beelendorf
---
Reader Comments...
2011-03-01 22:09:35
"What a cool, crisp & fun idea! Looks great."
- Lisandrea
---
Post Your Comment...
---