< Back to Strength for Your Spirit
A Personal Passion: Just for Me
Easter's passion story saturates our spring air.
Christ's resurrection extols God's glory.
Jesus is alive!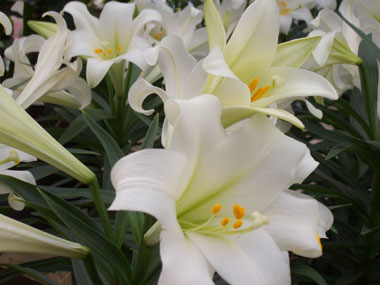 Christ's passion is personal. Very personal.
Just for me.
He came and lived on earth just for me. He silently suffered a torturous death on a splintered cross just for me. He returned to His Father in brilliant glory, leaving heaven's front door wide open just for me. He has prepared a table place setting just for me. In His mansion, Jesus has designed a one-of-a-kind room to live in just for me.
I can't wrap my fleshly, finite mind around this truth…that everything about Jesus was, and is, and always will be just for me. He lived, died and arose so that I wouldn't fall short of God's saving grace. All…just for me!
Do you get this? It's neither inerrant nor selfish thinking. I'm sure you've heard the oft-repeated statement, "If I was the only person on earth, Jesus would still have died just for me." It's real. Absolutely. Jesus cleverly unfolded this truth in the parable of the lone and lost sheep (Matthew 18:11-14)
Know, dear sisters, this phrase 'just for me' perfectly and completely applies to each and every one of you. Have you heard Him tell you that recently? Have you positioned your heart to listen to Him speak to you…just you? He longs for distinctive and intimate conversations with each one of us…24/7.
Every Easter season I'm keenly aware that Jesus sojourned on this earth just for me. During this season I often give careful thought to how close and comfortable I am when I talk with Jesus. And it's the Easter lily that brings these thoughts to the forefront. Let me explain.
The Easter Lily
As a spring flower, the lily represents new life and splendor untold. Its multi-colored flowers and pleasing fragrance adorn innumerable homes and store fronts during the celebratory resurrection season. But this showy flowering plant means much, much more to me. I've walked with Jesus as my Savior for over 45 years, and for the past 30 or so, He has consistently referenced the lily when speaking to me. For reasons I'll not completely understand until face-to-face with Him, Jesus has chosen the lily as His 'just for me' symbol. Each moment we fellowship, my heart floods with amazement at the depth of the lily's symbolism in my life.
I've searched the scriptures and found this phenomenal flower has a multitude of meanings. In both the Old and New Testaments, lilies hold special places of high esteem representing loveliness, purity, and spiritual truth. Their fragrance enhanced King Solomon's garden. God promised Israel, if she were to return to Him, she would blossom like a lily (Hosea 14:5). Jesus's words encouraged all those hungering as He walked this earth among the lilies. He spoke of the lily when he admonished us to rest in Him always…"Consider the lilies of the field," He said, "how they grow yet neither toil nor spin" (Matthew 6:28). Lilies of the field rested fully in the dignity provided them.
Oh, how I adore being His lily. How I welcome the intimacy. I find comfort in His now-familiar voice as it resonates in my heart minute by minute, calming my storms, applauding my accomplishments and always, always bringing peace to the depths of my soul. Like a plumb line, His words keep me true. Untethered by time, He speaks with me as the only one on earth.
I enjoy all of Him as He embraces all of me. I feel His passion…just for me.
Just For You
The next time an Easter sunrise steals your breath or a field of spring wild flowers leaves you speechless, remain that way. Heaven whispers. Listen for His voice. Jesus talks. And He does so just for you. He patiently waits for your heart's eyes to focus on Him so He can freely speak of your purpose and design and potential. He longs to personalize His truth in your life.
He celebrates you. He celebrates me.
Like the two disciples on the road to Emmaus village, let your heart burn within you while He talks with you and while He opens scriptural truth in your life (Luke 24:32).
Rejoice! He has risen!
His victorious voice resounds throughout eternity…just for you.
He has risen indeed!
Happy Easter Celebration!
Copyright © 2008-2015 Cynthia Newman
Read more about the writer: Cynthia Newman
---
Post Your Comment...
---