What to Do When There Are No Grapes On the Vine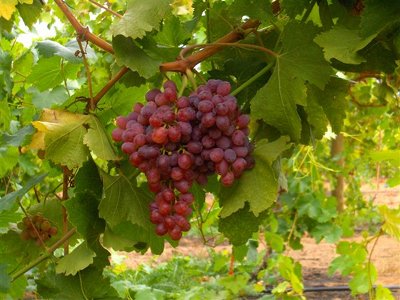 If you have been discouraged that certain seasons of our lives are not as plentiful as others with natural resources and provision, then you are not alone. It's not an easy adjustment to see the "fruit" that was once on the vines, not producing the same bountiful harvest like it once did.
The Old Testament Prophet, Habakkuk understood that, and was in a similar situation when he wrote the following passage of scripture. However, his positive, divine perspective sets an example for us all as we see here:
"Even though the fig trees have no blossoms, and there are no grapes on the vine; even though the olive crop fails, and the fields lie empty and barren; even though the flocks die in the fields, and the cattle barns are empty, yet I will rejoice in the LORD! I will be joyful in the God of my salvation. The sovereign LORD is my strength! He will make me as surefooted as a deer and bring me safely over the mountains" Habakkuk 3:17-19 (New Living Translation).
Things were looking pretty bad all around for Habakkuk. Don't you think? The destructive results of the Babylonian invasion were being felt throughout the land and the prophet was troubled, but by the end of the book, Habakkuk finds the source of his joy in God and not in his circumstances. What a lesson for us today!
When all the circumstances of our life present a negative picture—in failure and loss or when the natural reaction would be grief or complaint—this is the time to put faith in God and in His Word. Thus we can see through God's eyes to the final glorious outcome. This brings us to worship and praise even before our circumstances have changed!
Habakkuk demonstrated this very thing—he put forth praise before his circumstances had changed. He chose to focus on the strength, nature and power of His God and what his God was capable of doing, and he began to proclaim it out loud in a song of praise, a hymn of faith!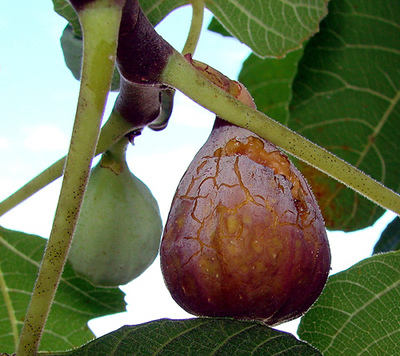 By the strength of God, he declares that he can move swiftly as the deer—OVER the mountains. In fact, SAFELY over the mountains! How will this happen for him? Habakkuk realized that it was the sovereign Lord that was his strength—and it was He that would cause him to be surefooted, and it was He that would bring him safely over the mountains!
Habakkuk was a realist. He realized the present situation was a fact. He told it like it was and did not deny the reality of the widespread destruction. But he didn't stop there! He also made a choice and because of his faith in God, he displayed hope with one small word: YET! He made a conscious decision, a turning point in perspective, when he declared, "Yet, I will rejoice in the Lord and I will be joyful in the God of my salvation."
We, like Habakkuk, can choose what our response will be to the reality of our circumstances today. We too have a choice. I challenge you to declare that you will 1) Rejoice (in the Lord) and 2) Be Joyful (in the God of your salvation). Then, like Habakkuk, determine to proclaim 1) Who God is, and 2) What He will do for you in this situation—God is your strength and He will get you over this mountain!
Don't despair that there are no grapes on the vine, nor figs on the trees… choose to Rejoice today and be Joyful in the Lord. He will make a way for you where there is no way! That's what kind of God He is—the sovereign Lord who makes His people always to triumph!
Copyright © 2008-2015 Debbie Reynolds Harper
Read more about the writer: Debbie Reynolds Harper
---
Post Your Comment...
---