History of Easter Fashion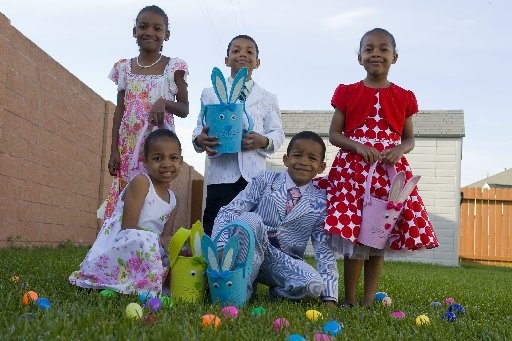 Dressing up for Easter Sunday has been a part of the American culture for quite some time. It's always a joy for me to see precious children looking their best on Easter Sunday with their adorable little outfits. And it's not just for children. It's a day that women typically enjoy displaying their sense of grace and femininity. The men of our family, young and old, like the tradition of dressing up and sporting a new tie. In our family, we like to coordinate the colors that everyone wears so that they compliment each other. Everyone gets all suited up and dolled up… and all things are lovely!
Almost every holiday has its fashion component, but few have as rich a legacy for finery as Easter. The New York City Easter parade dates back to more than 100 years and was originally a massive procession of Easter ensembles down 5th Avenue.
According to Washington Post writer, Robin Givhan, the day remains one of the last gasps of a certain approach to clothing— one "defined by civility, formality and propriety." Many people hold to the understanding that one wears their best for the glory of God. It's a common experience that styles go up a notch on Easter Sunday—perhaps because of the meaningful recognition of the day's religious significance. But it is not holding the place that it once had.
Givhan says, "There was no mandate that people had to wear new clothes on Easter Sunday, but that was certainly part of the tradition. The custom dovetailed nicely with the idea of Easter as a symbol of rebirth.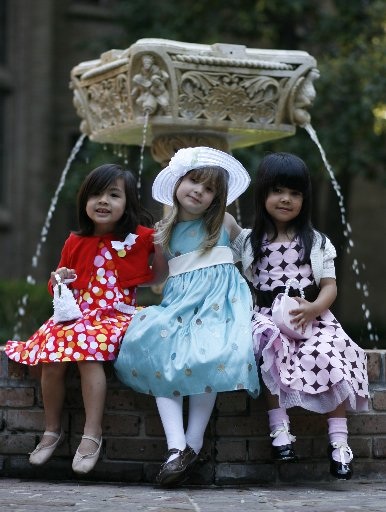 And once upon a time, even if a woman couldn't afford an entire new ensemble, she would at least get herself a new hat or even just a bit of grosgrain ribbon to put a fresh fillip on an old favorite."
Society has taken a much more casual approach to living in recent decades. Churches themselves have also become more informal places in an effort to eliminate barriers and present a more welcoming atmosphere. The principle of welcoming people no matter what they are wearing would certainly be something Jesus would demonstrate. But with today's mega-churches filled with members dressed in jeans and flip-flops, some people miss the appreciation and honor that was once given to the place of worship. After all, the Lord of lords we worship is dressed in splendor and majesty.
Givhan states that it's too bad, because "Easter Sunday is the last tenuous link to the days when a wide swath of the culture believed fashion could be used -- without a hint of sarcasm or irony -- as a marker of moral rectitude, a symbol of earnest faith, a show of respect." She continues, "It's almost impossible to conceive that fashion once played an integral part in helping people express the joy and redemption that they felt deep within their souls."
Although some people believe that the Easter ensemble, and all the sweetness and tenderness it evokes might be slowly fading away, I believe that fashion can still symbolize something good, noble and redemptive.
Photo Note: Thank you to Shop Girl—Joy Sewing—Houston Chronicle for the adorable photos.
Copyright © 2008-2015 Debbie Reynolds Harper
Read more about the writer: Debbie Reynolds Harper
---
Reader Comments...
2011-04-05 15:12:23
"Good word. And timely, too. New frocks make you feel "new again.""
- Decie
---
Post Your Comment...
---