I Have Been Given a Mission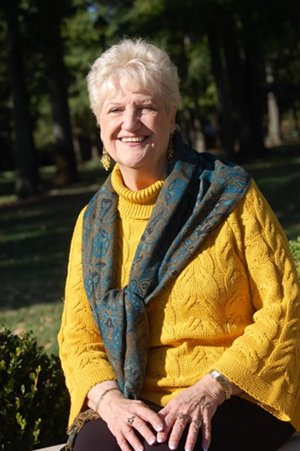 For quite some time, I have been seeking an understanding of the Holy Trinity. Since my earliest youth I have been taught that the Trinity was three persons in one, the Father, the Son, and the Holy Spirit. They were one, yet individual. This to me was a great mystery that I could not understand. The best explanation I received was from a former pastor who explained it thus: He said that he was a son to his father. He was also a father to his son and a grandfather to his grandson. He was the same person with individual rolls in the lives of others.
I also sought to know the different personalities of the Trinity. When I first received Jesus as my Savior, I prayed and talked to Jesus mostly. I directed almost everything toward Him and got to know Him intimately. He became my best friend. It was many years before I realized I did not know the Father as I did Jesus. I began to pray and seek an understanding of the Father. The Lord placed in my hands Dr. Larry Lee's book, Releasing the Prayer Anointing. With this book I got to know the different names of God and what they meant. It taught me to pray "The Our Father" in fullness.
That was my first step in getting to know God the Father in a more intimate way. I continued to seek to know Him fully. We became great friends as He began to reveal Himself to me in so many ways. I then began to direct my prayers and conversations to Him mostly. I came to know His attributes and His Word became more alive to me.
I continued to pray to the Father for several years after that. Then I began to realize I really didn't know the Holy Spirit very well. I didn't know His attributes and understand His part in the Trinity except what we all know from the Bible, or what we have been taught from other sources. I wanted to know Him intimately as I knew Jesus and had come to know the Father.
I began to seek Him in prayer earnestly. God's Word says that if we seek Him with all our hearts, we will find Him, and I did. God is faithful to fulfill His Word. Our Pastor held a church-wide week of prayer and fasting. During that time my prayers were directed to this quest of coming to know the Holy Spirit intimately. The Holy Spirit spoke to me directly. It changed my relationship with Him forever. The following is what He said.
"I come to you not as the Father or the Son, but as the Holy Spirit. You invite me to dwell within you, and I do. Don't you know your body is the temple of the Holy Spirit? Your body is my home, yet you treat me as the unseen guest. You totally ignore me. You talk with the Father and with the Son, but you never talk with me. I am lonely for your attention. I hunger for your fellowship."
From that point on, I began to address Holy Spirit in prayer and conversation. We talk together and I now have an intimate relationship with Him also. He too has become my friend. It has been the most exciting and rewarding experience of my life. I still relate to the Father and to the Son, Jesus, and it is so rewarding to have a complete relationship with each member of the Holy Trinity; to know each member intimately.
I believe Holy Spirit has me on a mission to tell others that He hungers to have this personal relationship with His people. He wants us to know He is not a Thing or an It, but the third PERSON of the Holy Trinity. I urge you to seek Him with all your heart, for you too will find Him. I assure you it will be a most rewarding and blessed experience.
Copyright © 2008-2015 Sylvia Hensel
Read more about the writer: Sylvia Hensel
---
Post Your Comment...
---