A Tiny, Cheerful Heart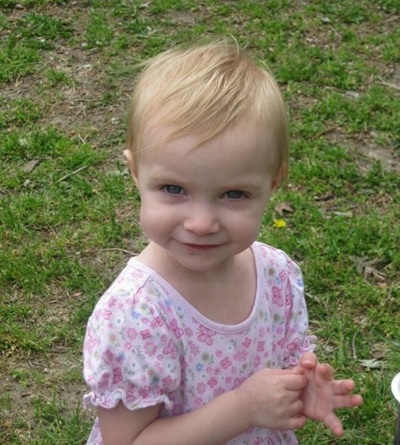 And let us consider how we may spur one another on toward love and good deeds, not giving up meeting together, as some are in the habit of doing, but encouraging one another—and all the more as you see the Day approaching.
Hebrews 20:24-25 (NIV)
My sweet baby girl is my cheerleader. I finish putting the clothes in the dryer and she claps her hands excitedly for me. I change her diaper; she shouts, "yay! yay!" and applauds with enthusiasm. I drop the last of her toys into the basket and she does a happy dance and showers me with praise. When I slide the last puzzle piece into place with her, she cheers and shouts with glee.
If you spent the tiniest bit of time in my home, you'd think I won an Olympic medal every hour all day long because my "crowd goes wild" just that often-- my little crowd of one tiny, joyful cheerleader.
She reminds me to value the cheerleading I receive from those I've chosen to surround myself with---my fellow travelers on the journey to Christ-likeness. I need this encouragement and so I build into these relationships.
We who have received encouragement, in turn encourage others. We give courage, placing it into the heart of another. Isn't that what this cheerleading does? It renews our strength so that we persevere and press on.
God asks us to do this for one another, to stand on the sidelines of the race of life and cheer, shout, and applaud for the runners: "Therefore encourage one another and build each other up, just as in fact you are doing" (1 Thessalonians 5:11, NIV).
To keep up with Heather King, check out her blog at: http://heathercking.wordpress.com/
Copyright © 2008-2015 Heather King
Read more about the writer: Heather King
---
Post Your Comment...
---