Cool Cousins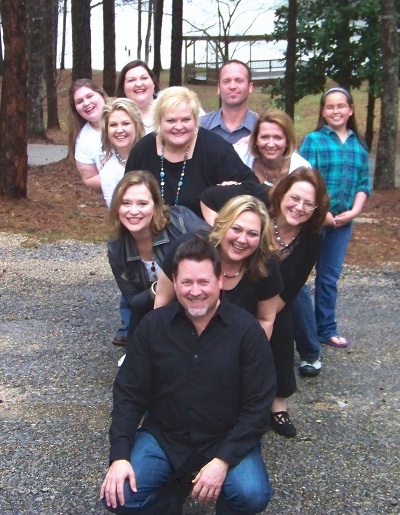 Growing up with cousins was great and what's amazing is that it still is!!
Recently, we all got together for a big family reunion and it was awesome to see everyone! We had several days to visit with one another and just spend time together. We all had cabins for our individual families and then got together for meals and activities. It was so relaxing at the quiet, scenic campgrounds and we enjoyed the beauty of nature and laughing together.
Cousins came from cities, states and countries far away from each other so we could carve out some time to focus on family! It was special! They came from Texas, Virginia, Alabama, Mississippi, Missouri and the Canary Islands. My Aunt Jeanette planned it for more than a year and made all the arrangements for everyone. She and her sisters and brother planned the activities and all the food. It was such a great time. We had a southern meal one night, a Mexican meal another night, a special family favorite of Curry Chicken another night… and all kinds of fruit, snacks and sweets were available, too!
There were hiking trails, camping, playgrounds, walking, fishing, games, s'mores by the fire, music and singing. We showed old videos on the big screen of all us cousins when we were little. We all reminisced and laughed a lot. We took time to remember my grandmother, Laudis Dyess Strahan to whose heart we all connect. She was a special lady and she cultivated some very special relationships with her children, grandchildren (us), and great-grandchildren. We know we all have a great heritage and God-given legacy and that makes it even more special to stay connected, work out differences and enjoy each other as a blessing!
It is neat for our own children to experience times like these to continue to value the importance of family. They too get to know their cousins and extended family and create a since of belonging and connection.
Get-togethers like this will continue to be a family tradition for us! And there is a clear understanding that we must all stay close to our "cool cousins!"
Copyright © 2008-2015 Debbie Reynolds Harper
Read more about the writer: Debbie Reynolds Harper
---
Post Your Comment...
---