Fern Nichols: A Mother's Prayer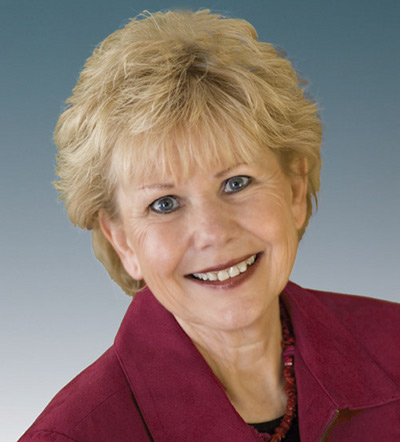 "Arise, cry out in the night, as the watches of the night begin; pour out your heart like water in the presence of the Lord. Lift up your hands to him for the lives of your children" (Lamentations 2:19)
I met my daughters' new teachers for the school year this week and immediately I felt nervous. Will they be the right influence on my girls? Will they teach what is good and true and create a classroom environment that is organized, friendly and makes learning exciting?
Will the children I see seated at desks around the room be kind or will they be mean? Will there be a bully or a bad influence in the mix? Will my daughters be hurt by others?
There were so many questions for me as a mom and with my stomach in knots, I did the only thing I truly could do---I prayed. I laid all this down at the throne and began asking Him to bless and guide the teachers of my little ones.
That's what Fern Nichols did in 1984 as she sent her two oldest children of four off to junior high school. She called for other praying moms to meet together once a week to intercede for their kids and the school they attended.
Now, over 20 years later, this organization, known as Moms in Touch International (MITI) has "grown into a worldwide community of praying moms in every state and in more than 130 countries around the world."
On their website, MITI lists their purposes as:
To pray that our children will receive Jesus as Lord and Savior, then stand boldly in their faith.
To pray for teachers and staff.
To pray that teachers, administrative staff, and students would come to faith in Jesus Christ.
To provide support and encouragement to moms who carry heavy burdens for
their children.
To pray that our schools will be directed by biblical values and high moral standards
To be an encouragement and a positive support to our schools
What could be more powerful than moms on their knees for the kids?
Fern Nichols herself learned the power of prayer by sitting next to her mom as a girl during the weekly prayer service at her church. Now, she leads this international community of praying moms and grandmas, as well as speaking at conferences and retreats and authoring books.
You can participate in praying for your children's schools, as well! There may even be a Moms in Touch group already active in your local school. You can find an existing group here: http://www.momsintouch.org/groups/find-a-group
If no group already exists at your school, you can grab another praying mom friend and start one with just the two of you. That's all it takes. Two mothers meeting once a week to pray for their kids and the school they attend.
You can also participate by taking part in the Bless Our School Sunday event taking place in churches around the world on September 18, 2011. This is a time to unite the entire church in this call to prayer.


For more information about Fern Nichols or Moms In Touch International, you can visit their website: http://www.momsintouch.org/
To keep up with Heather King, check out her blog at http://heathercking.wordpress.com/
Copyright © 2008-2015 Heather King
Read more about the writer: Heather King
---
Reader Comments...
2012-03-10 07:35:47
"If you are in the corner and have no money to get out from that point, you would need to receive the loans. Because it will help you for sure. I get collateral loan every time I need and feel OK just because of that. "
- Cathryn
---
Post Your Comment...
---