A Friend for the Journey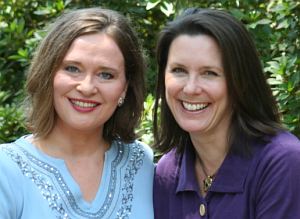 In the kitchen of my great- grandmother's home hung an embroidered sample that warmly stated, "The road to a friend's house is never long." My husband and I moved our family away from the bustling life of the city in 1999 to seek the quietness and space that country life had to offer. We had six children at the time, so "quietness" wasn't always in our control, but "space" was! Little did I know that the forty-five mile span between our friends' homes would regularly send me reminiscing of the words hanging in Grandmama's kitchen.
While traveling the back roads and highways surrounding our rural area, I regularly thank the Lord for the friends (both near and far) that He's given me for this journey called "life." One such friend is my friend, Debbie.
Mine and Debbie's Friendship
When Debbie and I met 18 years ago, we became instant friends. Our lives were similar on two major planes – we were in the early throws of building our families and our husbands were (and still are) entrepreneurs extraordinaire! Neither one of us had a lot of physical time to dedicate in getting to know one another, but a kindred spirit was instantly formed that has continued to develop as the years have passed. Although many miles separate our homes, our hearts are still warm towards one another, and our relationship continues to layer each time we're able to converse or re-unite.
Friends are Like Shoes?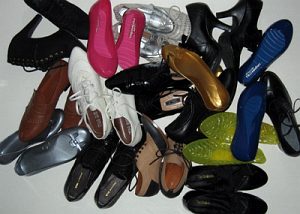 Many people philosophically ask "What is a friend?" Friends, like shoes, come in all shapes and sizes. And although high-fashioned stilettos may look stylish for some occasions, nothing beats a comfy pair of worn-in sneakers for a nice long journey.
The Bible doesn't really compare friends to shoes, but the similarities are sure to put a smile on your face and a pep in your step. Imagine life without shoes? We would be cold in the winter, and suffer thorns and briars in the spring. The summer pavement and sand would scorch us, and the autumn leaves would cause us to slip and slide, and possibly lose our firm footing. Shoes are critical, as are friends, to our movement through life. Now imagine life without friends, and you'll get a vivid image of how the two of remarkably similar.
Definition of Friend
Daniel Webster in his 1828 Dictionary sums it up nicely by defining a friend as [o]ne who is attached to another by affection; one who entertains for another sentiments of esteem, respect and affection, which lead him to desire his company, and to seek to promote his happiness and prosperity; opposed to foe or enemy. Mr. Webster must have known my friend, Debbie, for she is this and more.
We all need these qualities in a friend at some time, and in varying degrees. While it is a blessing untold to find them in someone you are able to call "friend," it's equally important to be these things to others. That's what makes us friendly. As we each move through the stages of life, the Lord provides different types of friends for our journey. He also gives us the ability to be like a chameleon as we provide friendship to others – not changing who we are, but "changing colors" and adjusting to the situation and the environment as needed.
Biblical Examples of Friendships:
Jonathan and David:



The best example of a true friend is found in the Bible in the first book of Samuel. There we read of the account of the friendship of Jonathan and David. We watch the unfolding of a friendship and develop a keen awareness of how important it is to have close friends. They endured much together, yet 1 Samuel 18:1 says Jonathan was knit with the soul of David, and Jonathan loved him as his own soul. That's the type of friendship that carries us along the journey when all else seems lost. Even when times are challenging between the best of friends, we must continually thank God for each relationship, especially for our mutual friend, Jesus Christ. Though most of us won't be called to lay down our life for our friends (John 15:13), we may be asked to make sacrifices that may or may not be returned to us. That is the nature of sacrifice. That is the nature of friendship.



Ruth and Naomi:



Another key lesson in friendship is found in the biblical story of Ruth and Naomi. The underlying lesson is that God provides family and friends to support and encourage one another, through good days and bad days. God requires of us trust. We have friends we trust, but even they can disappoint us. Our Father in Heaven never falls short of the perfect plan He intends; and His intention is not to disappoint.
We all need a friend!
Though the paths that each of us take in life vary in detail, our general needs remain much the same. We all need a friend! Sometimes the need is personal confidence; other times belly-aching laughter; still other times vary from a gentle hug to a forceful tug. A friend can give us necessary strength to make it through our most challenging situations or break us to tears as we disagree on what seems to be important, earth-shaking issues.
Sometimes the ties between two friends can be so deep because you share a strong emotional bond. You've gone through similar situations and you know your friend's heart on an issue. You see one another struggle to find answers to difficult questions or just find plain relief from tiring challenges. These are the moments that the Lord allows us to see Him as our best friend, even surpassing the greatest of earthly friends.
We must allow one another the freedom to grow in faith and friendship. We aren't placed here to be the honest critic at all times. Most friends know one another's weaknesses, fears, triumphs, and yes, even doctrines. Encouraging a friend to believe in the Lord because HE IS should be our goal. Challenging each other to stretch to new heights is needful. After all, our relationship with our Redeemer is what our purpose on earth is all about. We even allow "mistakes" because He allows them. We hope for the best and desire perfection because He commands it. But grace always abounds.
Trusting one another is key as we form and maintain relationships. But the greater trust is to believe our Father will nurture and care for our friendships. Oh, that we would believe God as Abraham did, and it would be imputed unto us for righteousness that we might be called a Friend of God. (James 2:23)
My Friend Debbie
I have found Debbie to be this type of friend. She longs to walk in obedience to her Creator; and her attitude is contagious! She isn't perfect, nor does she claim to be. The Lord gives us family to remind us regularly of our shortcomings and imperfections; but a friend loves at all times. (Proverbs 17) Debbie desires each of her friends to triumph through life. That's what makes her a great friend.
While our decisions each day and the season in life that we are living affect our ability to be a friend as well as have friends, I encourage you to visit
myfriendDebbie.com
again and again. Make friends before you need them. We all need encouragement. We benefit from inspiration – it propels us forward and upward. And information is needful to survive in life. We need to intimately know our Savior. His WORD makes us wise and useful to others. While
myfriendDebbie.com
can never take the place of a physical, flesh and blood friend, its writers will hopefully inspire and encourage you to seek godly friendships, as well as inform you of creative and exciting new ways to celebrate friendship. These qualities walk hand in hand as a friend for the journey.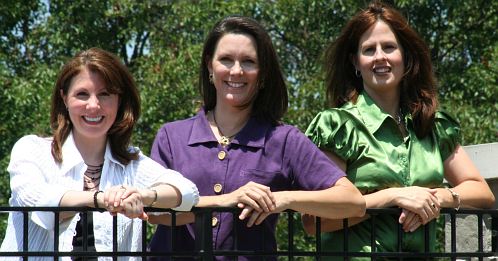 F
orgiving, just as our Father forgives us.
R
eady to lend a hand or reveal those things that we might not see in ourselves.
I
nspiring us to good works.
E
ncouraging us when we're down and celebrating with us when we're on top.
N
ot too demanding – life has enough deadlines and obligations.
D
aring enough to believe with you for the impossible!
Copyright © 2008-2015 Decie Rowlands
Read more about the writer: Decie Rowlands
---
Post Your Comment...
---