Store it on the Door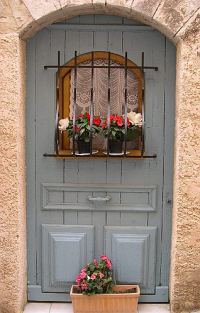 I'm nearly 6 feet tall. I find counters of all sorts, never high enough and bending down for everything annoys me. I live in a town house, so space in general is a bit reduced. I was recently lamenting to a friend about the "stuff" in the bathroom that I take out and put away every day, that I have to bend down to get. You know, mousse, gel, brush, hair spray and deodorant? I was also complaining about the little things in the closet that I take out and put away frequently. She said, oh, I have a solution for that. She opened her closet door and there hung a clear over the door pocket organizer. It had everything from the kids' sunglasses and gloves to sunscreen, socks, shoes and flip-flops. Now I have one in my bathroom and in my hall closet. I love them. It gives a space to all those little things that you don't quite know where to put, but need to find a home for.
Copyright © 2008-2015 Diane Wiater, Ph.D.
Read more about the writer: Diane Wiater, Ph.D.
---
Post Your Comment...
---