Need A Wardrobe Boost?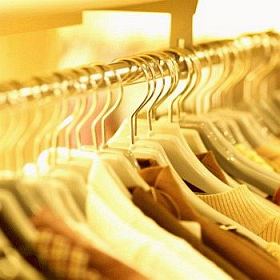 Feeling drab wearing the same ole' same ole'? Well, what you need is right around the corner. LITERALLY! The corner of your closet that is. That's right. With the following tips, you will not only feel like you have a new wardrobe, but you will create a fabulous, new look too. Here are some tips that anyone can do:

1) Go through everything in your closet at least once a year -- twice a year when shifting summer and winter items is even better.
2) Try on your clothes then divide them into four piles:

* The "Drycleaners" Pile
* The "Thrift Shop" Pile (If you haven't worn something in 3 years, you really won't miss it now.)
* The "Fixer-Upper" Pile ( For making updates, sewing buttons, raising hems, etc.)
* The "I Can Wear It As Is" Pile (You like and you feel good in it).
3) Break up suits or sets and think of different ways of pulling things together. Reorganize your closet into separate sections for jackets, shirts, slacks, blouses, etc.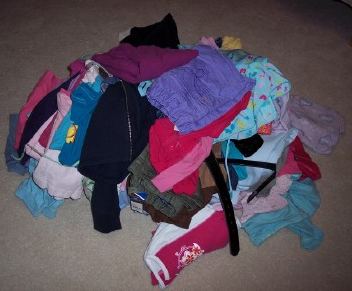 4) Try to combine your sweaters and blouses with many different jackets, shirts, and pants.
5) Pull out ALL your accessories. You probably don't realize how many you have. Hang scarves where you can seem them easily. Keep your jewelry on view for inspiration. Use a tackle box for pierced earrings. Be courageous and try a little larger earring, a wider scarf, a bolder belt. . . you might be surprised at the new you!
6) Make a list of items you'll need to complete your wardrobe. Keep in mind how versatile some basic pieces are, like a black turtle neck, and a good black skirt. Remember jackets are important wardrobe builders. Invest your money into good fitting, quality clothing.
With these tips, you are on your way to an exciting fashion journey! Enjoy the ride and remember those fashion looks that people compliment you on. They'll make for great style repeats!
Copyright © 2008-2015 Susan Russell
Read more about the writer: Susan Russell
---
Post Your Comment...
---