DeeDee - Go Travel - Lets Go! New England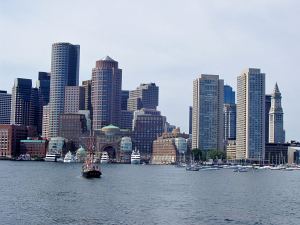 We are off to New England. First stop, Boston, MA. Stayed at the Courtyard- Boston Tremont Hotel, in the heart of downtown, nine minutes from Logan airport. Found it to be a perfect place to stay.
Always a must for me- sign up for a tour! I recommend Beantown Trolley. The driver guide (some are better than others) gives you a good over view of points of interest. You can get on and off when ever you would like. A Harbor Cruise is included and certainly worth it.
Boston has fifty-one institutions of higher learning: MIT, Harvard, Cambridge, etc; you feel smarter just being there.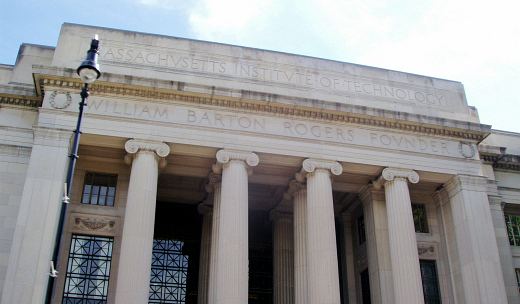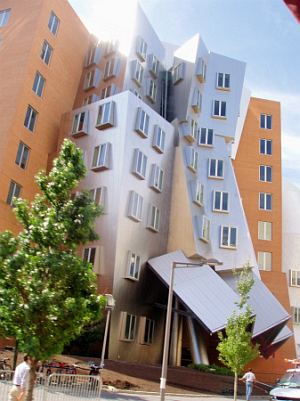 Points of Interest:
You can walk the red-bricked Freedom-Trail. Patriots in period dress give historical talks.
Photos:
The New England Holocaust Memorial. There are six luminous glass towers, lit internally to gleam at night. Smoke rises from charred embers at the bottom of these chambers. Six million numbers are etched in glass, suggesting the infamous tattooed numbers. The six towers recall the six main death camps, the six million Jews who died.
Marvel at the Boston architecture. One house was built on top of an existing building, because there was no more land available.
Historical Places to visit:
Plymouth Plantation
House of Seven Gables
Paul Revere House
Salem Witch Museum
Sturbridge Village, many more.

These spots would be recommended for families with older children.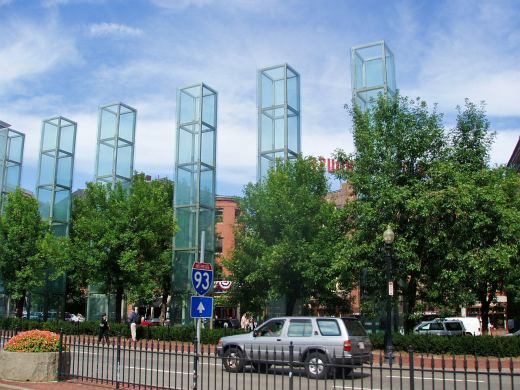 Restaurants:
Boston has many restaurants to choose from. We had a wonderful Italian dinner at La Summa's, on Fleet Street. I do not recommend the No Name Restaurant.
FYI: All hotels and car rentals used American Express and Marriott Points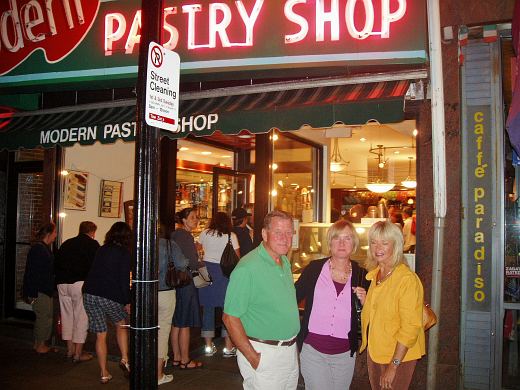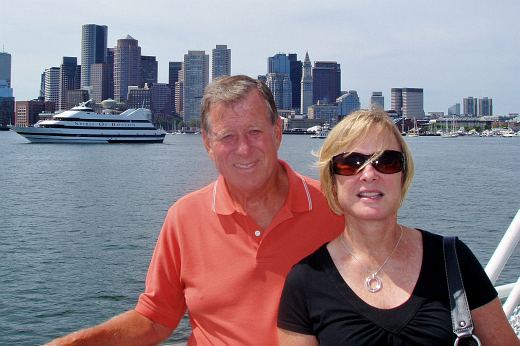 .
Happy Travels!
Coming Next Month: Our next stop will be Wentworth by the Sea in Rye, New Hampshire.
Please email me any tips on budget travel. mdeedeego@myfriendDebbie.com
Copyright © 2008-2015 DeeDee MacDonald
Read more about the writer: DeeDee MacDonald
---
Post Your Comment...
---