Are You Watered or Wilted?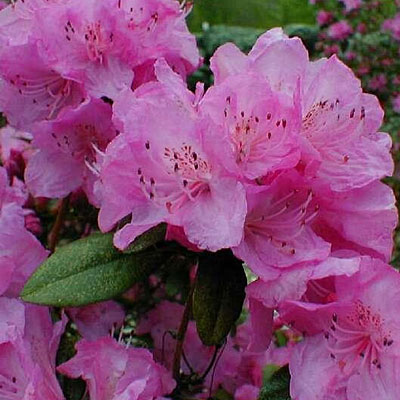 I would like to feel as though my life is always like that of a robust rhododendron, bursting forth with deep green leaves and hundreds of blossoms to brighten the day.
Summer days of steamy humidity and heat, however, can sometimes zap the life right out of our precious leaves, and unfortunately, the days are not always as fruitful as we would like them to be.
As women, we often feel responsible for creating a beautiful garden for all to admire. We work really hard at it and exhaust ourselves trying. But, it is a challenge to feel like a blooming flower in the midst of a drought.
David spoke to this in the poetic verse of Psalm 34:15, "The eyes of the Lord are on the righteous and his ears are attentive to their cry." Our lives can reflect a garden; we can earnestly call on the Lord for water, and He can pour His love over our wilted leaves to refresh and revitalize us for the season. Psalm 34:17, 18 carries this thought even further: "The righteous cry out and the Lord hears them, he delivers them from all their troubles. The Lord is close to the brokenhearted and saves those who are crushed in spirit." This encouragement from the Psalms is like water to our dry souls to be used for replenishment.
It is not God's intention for us to feel stepped on in the garden of life, or for "weeds" to suffocate our joy. Our broken hearts are of interest to our Heavenly Father; He hears our cries and purposes to rain on our "leaves" to promote growth. The Lord has a destiny for each of us this summer and we need to be able to grow and plant new seeds that will create beauty that glorifies Him.
There are many issues in our culture today that stomp out the flowers of the people around us. Friends and co-workers are dry, wilted--longing for a sprinkle of love. Some of their gardens are dark and without light at all; they desperately require "sonshine." As we care for our precious gardens we can radiate God's love to those around us. In a time when despair is potentially the fastest growing weed, we have to keep ourselves watered with the Word. It is imperative not to grow weary because we know the truth of what God has promised. Maintaining a spirit of joy in difficult circumstances is like a soaking rain in a time of extreme drought.
Turn on your sprinklers and think of the symbolism of spraying that joy to the needy "plants" in your life's garden. Turn up the pressure and circle around or back and forth to soak the ground so that the next time people around you feel wilted, your water will replenish their dry, thirsty leaves again and again. Remember to keep drinking from the well that never runs dry.
John 4:13 Jesus answered, "Everyone who drinks this water will be thirsty again, but whoever drinks the water I give him will never thirst. Indeed, the water I give him will become in him a spring of water welling up to eternal life." (NIV)
Copyright © 2008-2015 Sherry Norquist
Read more about the writer: Sherry Norquist
---
Post Your Comment...
---