Don't Talk to Strangers!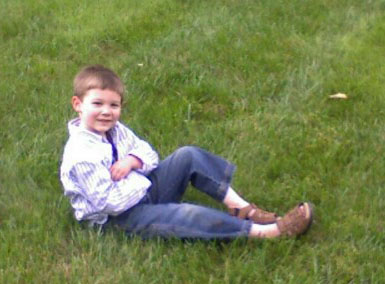 After meeting some new children in the neighborhood yesterday afternoon, our son, Graham, one of our five-year-old twins, came over to me with his twin brother and said, "Mom, those kids are strange!"

I said, "Really—they're strange?" thinking to myself they must have quirky habits or disturbing personalities. To which he replied, "Yep, that's what you call people you don't know--strange!"

I smiled and laughed silently to myself, while maintaining a very genuine and intrigued interest in my young son's understanding of this perplexing concept, and then kindly pointed out the differences in "strange" vs. "stranger." I guess to a child's mind, they were the same!

It was so funny! Once again, I've rediscovered the fact that if you take time to listen to them, children provide a wonderful source of amusement! And create hilarious memories. Laughter is good for the soul! I know that's why God created adorable children to fill our lives with priceless moments of joy!
Copyright © 2008-2015 Debbie Reynolds Harper
Read more about the writer: Debbie Reynolds Harper
---
Post Your Comment...
---