What My Dad Gave Me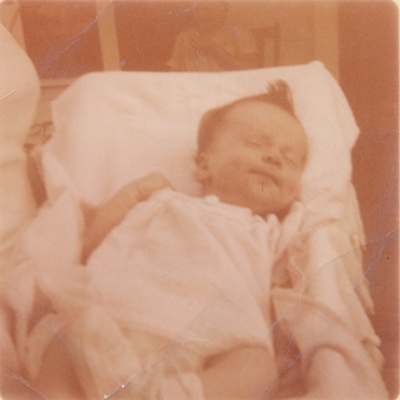 Three Things My Dad Gave Me That Set the Course of My Life
Many of us can point to a person who has had a tremendous impact on our lives, and we can be thankful for what they taught us, what they gave us and how they helped to shape our lives. For me, my father was one of the most influential people in my early years. I have realized, as I've gotten older, the three main things he gave me that have set the course of my life. I now endeavor to give them to my children as well.
Confidence
He believed in me! And that was a gift. He believed in me for real. Genuinely. This was not a fluffy, "You can do it. I'm so proud of you," self-esteem hype. He really believed in me from the core, and I knew it. That solid assurance was a result of his confidence in himself.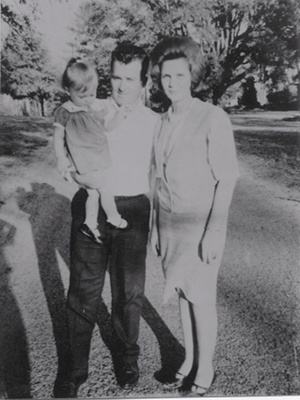 He believed in himself, AND he believed in me! There was no question about it. He wasn't a cheerleader with flattering untruths; it was quite the contrary. He was more like a coach who knew he had a good player on his team, and there was no reason to brag about it-- just a responsibility to practice, prepare and play well.
That belief has been a strong pillar of my life. I used to joke that "Daddy always believed I could do anything I aspired to do; he even believed I could go to the moon if I would bring him a piece back." That uninhibited outlook on the possibilities God had for me took the excuses as well as the cultural and gender limitations away. The sky was the limit. By example, he lived the motto: "Be and do everything that God intends for you to do."
From the time he taught me to ride a bike, handle the riding lawnmower, drive a car, and get my first job, I knew without a doubt that he was confident that I could do it. That has had a huge impact on my life. Now I try to make sure my children know that I believe in them. I wholeheartedly believe, without a doubt, that they can do whatever God has purposed for them to do with their lives.
Correction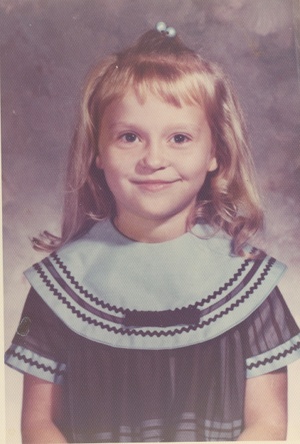 He corrected me. When I was disobedient, he talked to me and told me the right way and the expectations. He instructed me when my behavior was not pleasing to God. He encouraged me to correct such behavior -- and I did. I was humble, repentant and desirous to please both my heavenly father and my earthly father.
When I veered off the path and strayed in anyway, he was like a shepherd who pulled the sheep out of the thorn bush and back into the safety of his protection. He allowed me to walk on my own and grow in strength but always under his watchful eye that guarded my steps.
Without the loving care of my father, I would have been a lost sheep. I would not have been reminded to stay on the right path. His gentle and compassionate correction certainly impacted my life in a positive way. I want to make the light shine brightly on the path of life for my children and correct them when they take a step in the wrong direction.
Guidance
He guided me.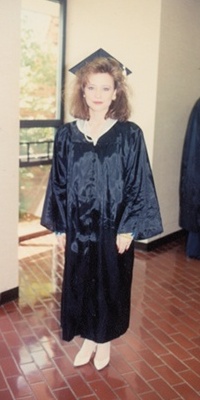 I'm certain that my path would have gone a different way had my dad not intentionally influenced my choices and direction in life. In tenth grade, I was inspired at a high school journalism convention and was convinced I had found my calling to be a television journalist. From then on, I did everything possible to learn the field of journalism. By my senior year I was selected for a special journalism project in the capital city and was chosen to be the co-editor of both the newspaper and yearbook of my high school. We won many awards that year. I had shared my heart's dream with my dad of going to college and being the next Barbara Walters. He believed in me and was convinced I was on the right path for my life. I had received a full journalism scholarship to one of the best journalism schools in the country at that time.
However, as it came close to the time to register, I began to have cold feet. I had doubts that I could make it in the competitive field of journalism. These were subconscious fears; I just knew I was uneasy about my choice, and another option sounded so much easier. The other option I came up with was that,with another friend of mine, I would go to the cosmetology school at the end of our neighborhood for nine months and learn to fix hair. I thought that sounded like a great idea.
When I presented my new idea and plans to my dad, he quickly saw through my "cover-up" and told me no, that wasn't my calling. If cosmetology would have been my passion and life calling, he would have been fine with that, but it wasn't and he knew that, so he stepped in with his guidance, making the necessary direction very clear.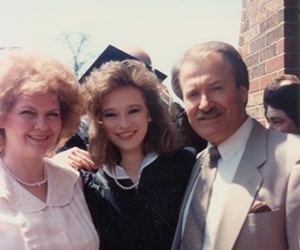 I did go on to successfully finish my bachelor's and master's degrees in journalism and have thrived in and totally enjoy my life's calling. I am making a difference in the world for the kingdom of God through following God's plan for my life.
My dad did not allow me to make a big mistake in the direction of my life that I would have regretted for many years to come. That one instance of direction and guidance took less than 10 minutes, but it changed the course of my life forever. I remember the house, the room, the chair, and I thank God my dad was there.
Thanks, Dad, for all that you have given me! I now want to give my children and everyone I care about those same three things: someone who believes in them, as well as someone who will lovingly correct and guide them and keep them pursuing the things that God has already put in their hearts.
Copyright © 2008-2015 Debbie Reynolds Harper
Read more about the writer: Debbie Reynolds Harper
---
Reader Comments...
2011-04-05 15:09:24
"Thank you Debbie for believing in me and all the others that you inspire/encourage each and every day! You're a friend, indeed!!!!! I love you."
- Decie
---
Post Your Comment...
---