Magnificent Magnolias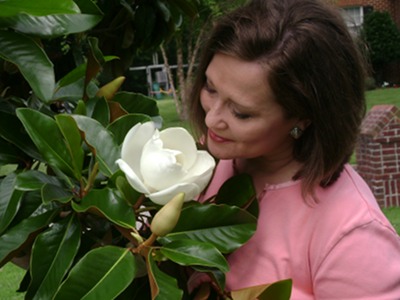 Every summer brings the beauty of magnolias and I'm blessed to have a gorgeous magnolia tree right in my front yard. I've always liked magnolias especially since I'm from Mississippi and the Magnolia is the Mississippi State Flower. When I was growing up, southern girls were called magnolia blossoms, because we looked pretty and smelled sweet.

But it wasn't until last year, while talking with my good friend Decie, that I discovered the neatest thing about magnolias. Decie told me I could clip a bloom off the tree at the stem and float it in a bowl of water inside the house and the fragrance would fill the room.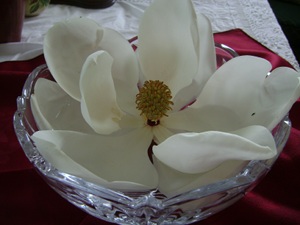 As soon as I got home, I tried it and she was absolutely right!

Now, I can enjoy the beauty and the incredibly, sweet fragrance in my home every day of the summer. The bloom lasts about three days inside, and provides a wonderful center piece for your dining room table, or special treat for the kitchen, bedroom or office.

Now, you know the tip that I know, and I hope you enjoy some magnificent magnolias!
Copyright © 2008-2015 Debbie Reynolds Harper
Read more about the writer: Debbie Reynolds Harper
---
Post Your Comment...
---