My Personal Trainer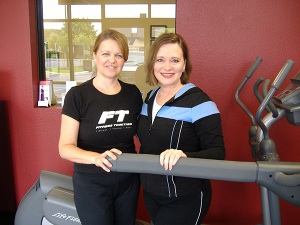 It all started when I had a dream that I tested positive for Diabetes. I had had no previous symptoms, but felt almost like it was a warning dream. The next morning I awoke and put my feet on the floor only to discover that my feet were unusually swollen. I immediately was reminded that diabetics sometimes have problems with their feet. I thought to myself, "Perhaps there is something to this dream I just had."

I proceeded to get ready for church that morning, still questioning what this was all about. Interestingly, during the church service, our pastor gave an invitation for people to come forward to pray for healing. Although I wasn't sick, I felt prompted to go forward and have what I considered to be a preventative meeting with the Great Physician. I thought to myself, "Why not go now and pray to prevent a disease, rather than waiting until later and praying to remove a disease." It made sense to me.

So, there at the altar, I asked God to help me and to heal me from anything that might be ahead. I asked Him to show me what I needed to do and give me the fortitude to do it. I felt convicted that I needed to have a regular fitness program and limit my sugar intake. I made a commitment that I would start an exercise program of some sort that very week, Monday, Wednesday and Friday and that I would limit my sugar intake during the week to only Sunday's. I felt resolute in my conversation with the Lord and I returned to my seat.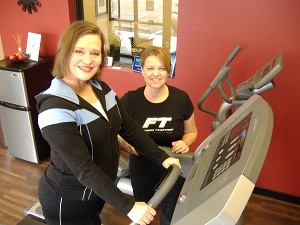 I wasn't sure how I would do that because I had no existing membership at the YMCA or any other place at this time, but I trusted that God would provide a way and that I would follow it. I finished out the church service and immediately when it was over, the woman sitting in front of me turned around and greeted me and before I knew it had invited me to come to visit her fitness studio as her guest. I was amazed! She asked when I'd like to come, and I replied, "How about tomorrow?" She said, "I have an 8:30," and I said, "I'll be there!"

It turns out that she is a certified personal trainer and she and her husband own Fitness Together, a franchise whose motto is "1 Client, 1 Trainer, 1 Goal." She is now my personal trainer. I have been going to her three times a week for two months now. I know that without that appointment and Ruth waiting on me, I would certainly allow other things to take the priority. She keeps me accountable and focused—plus she's fun. And the best part is that I feel that I'm honoring God with my health.

I'm stronger now, and my body is healthier. I'm becoming more balanced and fit—plus my clothes fit better and I've lost three pounds so far. When you commit to God, He makes a way!

For more information on finding a Fitness Together studio in your area, contact:

Ruth or Steven Johnson 
Studio Owner/Certified Trainer
FITNESS TOGETHER CHESAPEAKE
1 Client 1 Trainer 1 Goal
757-549-1103
ruthjohnson@fitnesstogether.com
Copyright © 2008-2015 Debbie Reynolds Harper
Read more about the writer: Debbie Reynolds Harper
---
Post Your Comment...
---