What is Your Fashion Personality?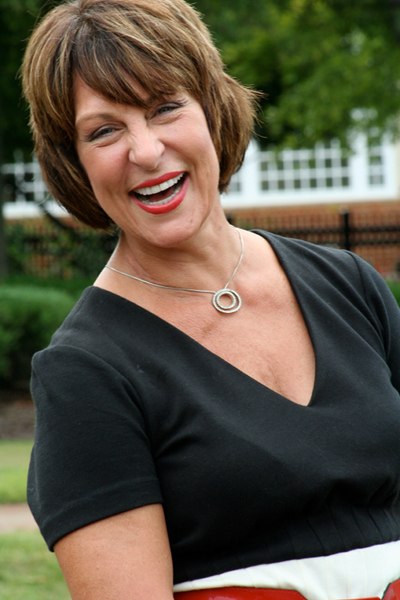 Do you ever wonder why some things look great on a mannequin or on your friend, but they look terrible on you? Do you have a lot of wardrobe mistakes in your closet? If so, you may have never discovered your own primary "Fashion Personality," or you may be trying to mimic that of some one else.

Some fashion personalities can be shaped by a person's occupation or line of work. For instance, a professor, banker or news professional may opt for the "Classic" Fashion Personality, which offers a simple, tailored approach to wardrobe. Whereas an artist, interior designer, or film producer may choose the more avant-garde, expressive element found in the "Dramatic" Fashion Personality. A horse trainer or horticulturist may feel most comfortable with the "Sporty-Natural," look.

It's not only occupation that can determine your "Fashion Personality," but also your hobbies, like tennis, ballet, acting, photography or needle-point. Each person is unique and designed differently by God. We are as different and beautiful as the flowers in a garden.

Another reason we choose what styles to wear can be associated with our social culture, religious convictions or perceptions of what is modest, womanly, and appropriate. Our financial circumstances can also dictate what clothing choices and accessories are available to us.

What we must remember is that what we wear can either help us express our personality confidently or inhibit our social contribution. When this applies to our spiritual lives and our testimony, we need to be sure that we can adequately and appropriately represent our Lord and Savior Jesus Christ with how we are dressed.

If ever you have received a gift of clothing or accessories from someone that seemed to reflect their style and taste rather than your own, you know the mishaps that can happen when we don't understand that people have different "Fashion Personalities."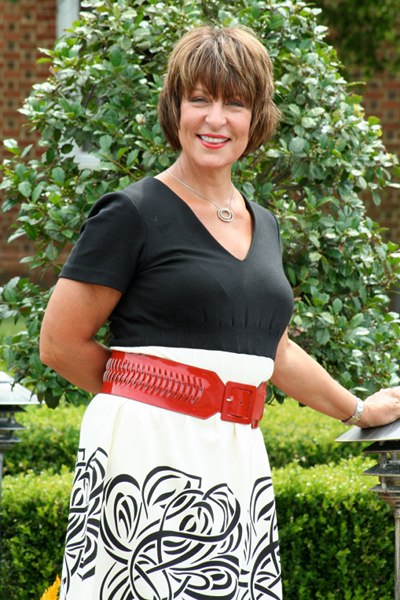 Here's a quick run-down of a variety of "Fashion Personalities" and a brief description to help you identify which one you are— and perhaps you'll recognize others you know while you're at it.

Fashion Personalities:

1) Dramatic:
Bold colors and styles. Artsy. Makes a visual statement. Unforgettable. Impressive. Avant-garde. Unique shapes and patterns. Stunning accessories or shoes. High heels, boots, ankle straps, sequins, shoes with loud colors.

2) Classic/Sophisticate:
Traditional and classy. Things that won't go out of style for at least seven years. Business Professional look. Noble or Dignitary look. Country Club look. Preppy styling. Not trendy. No-nonsense leather shoes. Slacks, tailored Skirts, or Suits. Smart accessories. Medium pumps or heels with classic styling in basic colors.

3) Pixie/Gamine:
Crisp, tailored, neat and clean. Tailored blouses. Dresses or Pants. Bold color. Flats. Separates to create unique looks. Stylish. Clean. Tailored. Simple, neat, and limited jewelry.

4) Sporty Natural:
Men/Women look alike. Nature styles, practical, comfortable. Gender-neutral clothing items, including shoes and jackets. Simple or no jewelry. Outdoorsy. Muted colors. Solid colors.
5) Romantic:
Soft, frilly, lacy and delicate. Soft colors. Ruffles. Pearls. Very ultra-feminine. Flowing skirts, dresses, and tops. Flowery prints. Feminine shoes with low to medium heels in soft feminine colors.

6) Ethnic:
African, Asian, Bohemian, etc. Vary uniquely from certain ethnic regions of the world. Fabrics and designs that represent different cultures from around the globe. Sandals or other ethnic shoes.

Note: "Retro" means anything coming back in style from past decades, but the styles still fall into many of these basic categories.

Now that you know them, decide which one you feel most comfortable with. It may be a combination of a few of them. For instance, I feel best in classic or dramatic or a combination of the two.

I know that I will be able to put my best foot forward in any situation—so for that reason, that is what I go with—it's like my second skin—I feel most comfortable and confident when I wear those styles.

When I wear sporty natural styles, I feel very "earthy and granola," and too "au-naturale." When I wear Romantic, I feel silly and not taken seriously. When I wear ethnic, I feel weird and like a freak. When I wear Pixie gamine, I feel underdone, and not quite complete. Although I love these styles on others—and enjoy seeing the variety— I just don't like them on myself. So, I have discovered what my "Fashion Personality" is and it suits me!!

For different occasions of course, you may have different styles, but overall, if you look hard enough you can discover your own "Fashion Personality" and create your identity in how you present yourself to the world, remembering, for certain that we reflect, in how we carry ourselves, the Lordship of Christ.

Enjoy matching people up with their "Fashion Personality" and teach your daughter to find what's right for her!
Copyright © 2008-2015 Debbie Reynolds Harper
Read more about the writer: Debbie Reynolds Harper
---
Post Your Comment...
---