God's Provision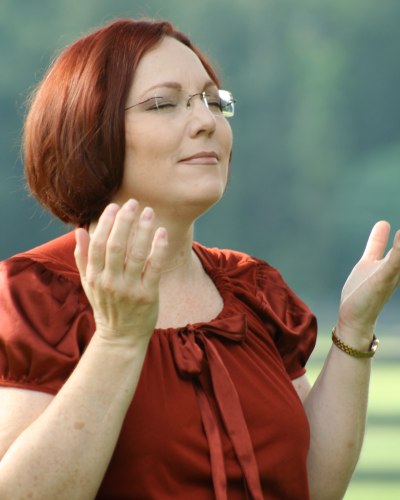 The other day, as bills were coming due and the cash flow from the new practice was...well...not exactly "flowing," I cried out to the Lord to provide.

It's not like I don't ask God for His blessing and provision on a regular basis, but this was different. It was my waking thought and in all the time between wake and sleep, you know, the time when one dozes off in between the "snooze" button alerts. I just kept crying out for the Lord to move in my business that day and that week. And, boy, did He!

I was the duty attorney that day at one of the local courts. That means that any case in which the Public Defender's office has a conflict, the duty attorney picks up the case. It also means getting appointed as a Guardian ad litemon any case involving children. I had to cover two courtrooms, and I actually broke out in a sweat from the constant running between courtrooms. It seemed like the moment I was appearing in front of the judge in Courtroom 5, I would hear over the intercom, "Attorney Bailey, Courtroom 1." And vice-versa. That single day I got appointed to 14 cases! Yes, 14 cases in one day.

I was humbled and awed by God's provision. According to Genesis 22:13-14, He is JEHOVAH-JIREH meaning "The Lord will provide." I was so thankful that I serve a God who sees, EL-ROI as it says in Genesis 16:13, meaning "The strong one who sees." He sees me! The God of the universe, the Most High God, sees me, knows my needs, and supernaturally provides for my every need.

But it didn't end there. On Friday I was appearing in another case at a different court. I checked in with the clerk, sat down, and started working on another file while waiting for my case to be called. The clerk asked me if I was the GAL on duty. I told her that I was not and reminded her the name of my case. By this time, it was about 30 minutes after the duty attorney should have checked in, so it appeared that he or she was a no-show. So I told the clerk I'd be happy to help out if she needed me.

My case was called, I made my argument and fought hard for my client. Victory! Things went really well for my client. I was outside the courtroom talking to both sides when the bailiff came out and told me the judge needed me. I said goodbye to my client and went inside the courtroom where the judge appointed me to represent the children in a contested custody case. As emotionally difficult as those cases are, they are my favorite. As a child of divorce myself, I can really empathize with the children, and I get great satisfaction from that part of my law practice.

I stepped outside the courtroom to speak to those parents, and the clerk paged me back into the courtroom. Another court appointment. And so it went, one after another. Six more new cases on a day I wasn't even on duty! The bailiff told the judge he should get me a pair of roller skates.

Yep, God is faithful and provides for His kids over and above what we could hope or imagine. Don't forget that when things get tough.

Twenty new cases in one week. Thank you, Lord.
Copyright © 2008-2015 Kerriél Bailey, Esq.
Read more about the writer: Kerriél Bailey, Esq.
---
Reader Comments...
2009-11-03 23:38:08
"Kerriel, To this day you inspire me. After what 25-years of no contact God reunites us through of all things "facebook",God's on facebook too. God will continue to use you, together you'll accomplish great things. God Bless, (your high school boyfriend)"
- Andy
---
Post Your Comment...
---