The Crown Thing
"...If the inheritance depends on the Law, then it no longer depends on the promise." (Galatians 3:18)
God's Gift of Grace is Free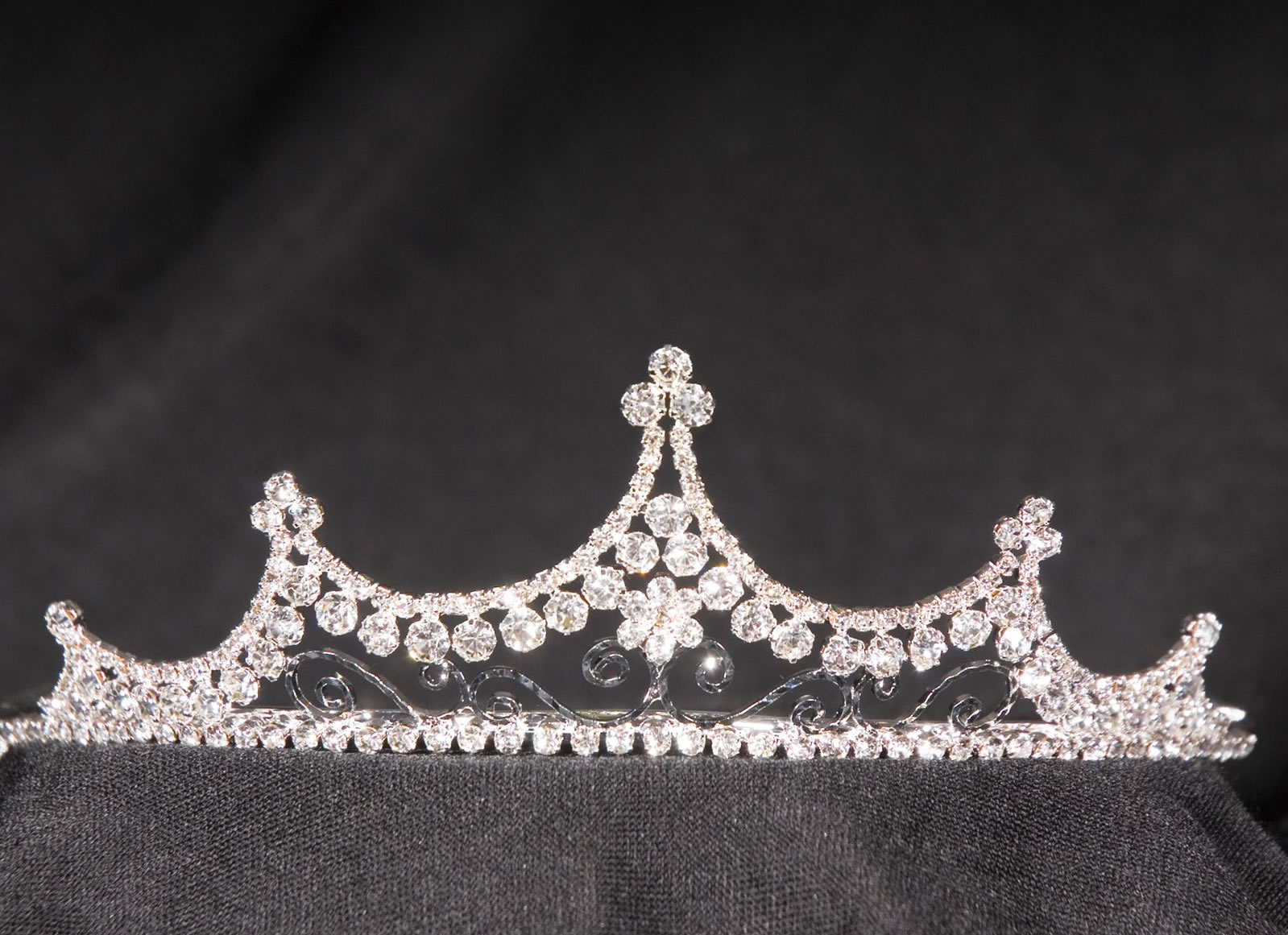 Despite our endless, futile attempts, we cannot secure or supersize our salvation or love from God based on anything but His grace. If in our own fallen minds we believe that we are able to improve upon what God has made holy, we are actually proclaiming that we are partially saved. That is like being partially pregnant. These things cannot be measured in percentages. You ARE or you AREN'T. For some bizarre reason, this concept continues to elude us. We are in an endless pursuit of "working everything off" . . . as if somehow, by avoiding the truth and busying ourselves with one "good deed" or another, we will distract even God Himself. Wow.
For thousands of years, God has been repeating the same thing over and over: nothing we DO will ever earn His love. Hmmm. And . . .we have been missing the point and mouthing off ever since. No one can tell me that God is mean or unjust or uncaring. If He were, we would all have been deep-fried long ago! We have it all backwards. The Lord tells us that salvation MUST come first. We have to have FAITH first. That way, truly good works can manifest only when we have the Holy Spirit. Man can't take credit for doing anything good on his own. He needs God first. Brilliant! God is a genius! The Bible tells us that faith AND works perfect each other. I imagine a dialogue between God and man has been unfolding something like this: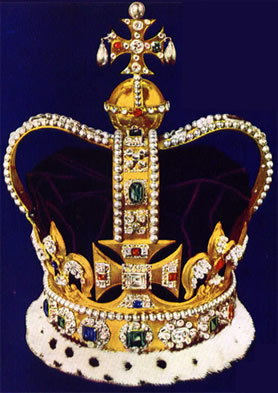 God: "Hey! I have a deal for you, Man-- Be with me. I will love you, guide you, protect you. You will be free from worry and despair. I will dwell with you and lavish you..."
Man: "Ok. Sounds cool. But...how much is it? I'm on a budget."
God: "It's free. Have faith in me. Love me."
Man: "Pffff! Free?! HA! What's the catch?"
God: "No catch...I just want you to love me."
Man:> "Whatever. Want me to cut a dove in half or burn a candle...or what?"
God: "Uhhhh, I told you...your works will NEVER be enough...And I'll do the sacrificing here."
Man: "Right. Can I name an airport after You, heal the sick in Your Name? Can I buy a beautiful strip of this ecologically unstable planet and reserve it for owls and rare butterflies? I have some good ideas about this earth of Yours . . . "
God: (pretend for a minute that God is tapping a microphone) "Hey! Helllooooo? Is this thing on?! And who said the earth is unstable?!"
There are days that I feel like I am literally clinging to God's promises, half believing. Even though God NEVER lies, we still continue to cast a suspicious eye right at Him. Weird! We are always telling God what to do and how to do it, too. This insistence that we know the mind of God is a cardinal symptom of our "Severe Knowledge Deficit." Whom are we listening to when we continue to rewrite His script? God doesn't need a proof-reader.
Not By Works
If our salvation (or God's love and favor for that matter), could be guaranteed by our works, why on earth did Jesus die on the cross? The Bible tells us that He took "upon Himself the sin of the world." All sin. The whole enchilada. Sins that HAVE been committed, ARE being committed, AND those sins on deck. It was a one-time only deal. God kept His end, of course. We need to keep ours.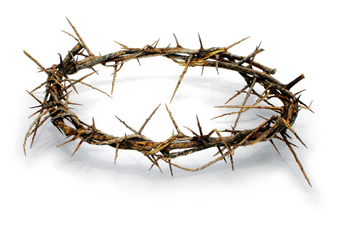 The very first step is acknowledging that you cannot do anything solo. For most of us, it is glaringly obvious that we don't know what we are doing. What we DO, even in the name of our Heavenly Father, won't mean a thing if we do NOT do it His way. Jesus told people that, in Heaven, many will get turned away, even though they did whatever in His name: Because they did not know Him, so He basically goes on to tell them to take a hike! That's just the way it is.
I love the passages in Revelation 4 and 21 that describe how our "works" will be judged. Right there, at His Throne, in front of everybody, ok?! Just as we begin to understand what it really means to "pour our lives out as a living sacrifice," He lays this one on us: our "works" will be rewarded with a heavenly crown. This crown is an object too beautiful to describe or understand: something so materially beautiful and the ultimate symbol of power and tangible wealth.
Now, don't get me wrong: there is absolutely nothing wrong with material THINGS . . . those come from God, too. God's will never includes poverty in any area of your life . . . although some of us even use our lack of material wealth as our free pass into Heaven. We proudly flaunt it, enjoying the martyrdom. Remember that when Solomon prayed to God about leading His people, he asked God for wisdom. He didn't ask for a huge army and a pile of cash. Wisdom. God gave him the wisdom, and the house, the boat, the cars, the finest clothing, etc. Solomon was tricked out . . . his heart was right. But, alas, this is yet another subject for another time. I digress.
The concept of being presented a crown that reflected my works for God was strange and contradictory. It seemed to smack in the face of God's command to not put our hopes and dreams into anything tangible, and to "not covet . . . anything!" Seemed a little wacko, too. Ahhh, good ole' #10!
The Real Deal
Déjà vu: my friend Debbie (without the dot.com) is one of those people who will have a monstrous crown. I am quite sure that it will be enormous and encrusted with planet-sized gems. Perhaps she will choose a few of her friends to be her personal "Crown Bearers" . . . Mmm-Hmm, it's a little "Lord of the Rings-ish," but I am trying to be relatable here. Maybe she'll need a crown caddy or lug it around in someone's used golf cart. This woma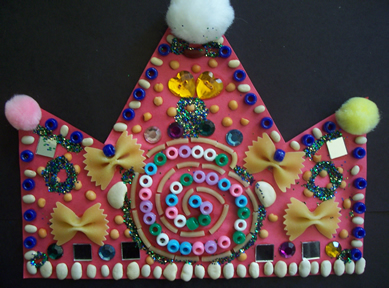 n also has the nerve to be humble: "Oh, this crown! This old thing?!" she will say in her somewhat concealed languid Mississippi drawl. "Oh, my word! This thing is such a burden! The gems are so bright, I am getting third degree retinal burns!" (Okay, I made up the stuff about the burned retinas...)
For me, the whole experience will have a different ambience. Given my propensity for creativity and an untamed imagination, I am fairly confident that I will be ushered to the "Make Your Own Crown" table upon which will be a vast array of glitter glue sticks, stick-on rhinestones, dried macaroni and bird seed . . . maybe some pompoms, scratch n' sniff stickers and googly eyes or something. And, to top it off, I know in my soul that I will get wrangled into doing classes to teach others how to make their own, too! Oh, yeah. I feel it coming. On earth as it is in Heaven, right? I can't wait!
It's hard for me to believe there will be a reward too beautiful to imagine... for ME! But God's promises are true!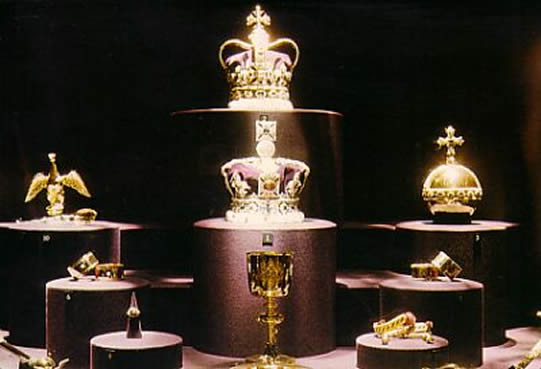 Copyright © 2008-2015 Jodi Crago
Read more about the writer: Jodi Crago
---
Reader Comments...
2009-05-06 16:18:19
"I loved this article--and the pics are fabulous!"
- Kitina
---
Post Your Comment...
---