Traditions Don't Just Happen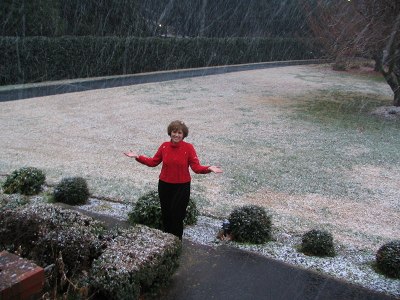 The holiday rush is over, Christmas decorations will take their rightful place in the attic, and I finally have time to enjoy some relaxing evenings in front of the fireplace. Curling up in front of roaring fire, watching a favorite movie, and sipping a cup of hot spiced tea is my idea of time well-spent.

Making time for life's simple pleasures can be difficult with today's busy lifestyle, but I believe it is absolutely necessary.

For instance, a few years back, our youngest son invited a new friend home from church for Sunday dinner. Upon arriving home, the boys busied themselves running and playing outside.
When dinner was finally on the table, I called the boys inside. Much to our young guest's surprise, my husband and I were already sitting at the table waiting for the boys to join us for a meal.

We learned from the young man that his family did not eat their meals together and the children were usually on their own to either prepare a frozen dinner or find something to their liking in the refrigerator. Our son was impacted by this realization and we were able to turn this experience into a teaching moment.

Building Bonds that Last

Early in our marriage my husband and I made a decision to carry on family traditions we both enjoyed in our homes. One of those traditions was sharing a meal around the table.

As our children became more involved in extracurricular activities, the challenge to accomplish this grew more difficult. Nevertheless we prioritized our day and managed to have at least one meal together as a family. Although busy schedules and after-school activities did not always allow our family to eat breakfast and lunch together, we did develop the habit of sharing the evening meal. It was a time of withdrawing ourselves from the day's distractions and focusing on what meant the most to us.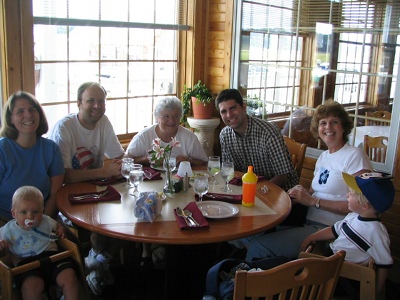 Over the years we came to realize a family meal was not just about eating food, but it was about sharing, laughter, learning, communicating, and getting to know each other in a more intimate way. Now that our children are grown and are having children of their own, we have seen this tradition carried on in their families. The consistent spending of time together has resulted in stronger bonds within our relationships and a confident sense of well-being. These times don't just happen; we have to make time deliberately.

Spiritual Lessons

It is the same way in our spiritual walk. In Psalms 16:11(NASB), David expressed words of confidence as he prayed, "You will make known to me the path of life; In Your presence is fullness of joy; In Your right hand there are pleasures forever." While in the presence of the Lord, David's life was reshaped and molded into the man God intended him to become. Even more, David's pursuit of God's presence enabled him to experience an inner joy. He continued by saying, "In Your right hand there are pleasures forever." As His children, we will bask in the pleasure of His presence for ever and ever.

I encourage you to place a high priority on the lives God has entrusted to you. Create opportunities for your family to thrive spiritually, emotionally, and psychologically. God will bless your efforts as you prayerfully seek his guidance.
Copyright © 2008-2015 Ruth Van de Riet
Read more about the writer: Ruth Van de Riet
---
Post Your Comment...
---