Enemy of Our Souls
Have you ever watched a predator show on the National Geographic Channel? It's uncanny how similar the predator's schemes are to the enemy of our souls: Satan himself! It's as if Satan has taken lessons from those shows on how to discourage and destroy believers like you and me. Think about it. We are drawn in by the film footage of the prowling lion in the African bush. The camera pans to the herd of zebra. Then back to the lion. He waits patiently, watching his prey. He's in no hurry because his technique is quite effective. The lion waits and watches to see which zebra is weak, or tired, or young, or wounded. Sound familiar? But rather than simply going in for the kill, he first charges and separates the herd. Once he separates the prey from the safety and comfort of the herd or community, his victory is assured. He goes in for the kill. Unlike the lion however, Satan's hunger for believers is not so easily subsided. He simply finds another weak or discouraged believer and repeats this effective strategy.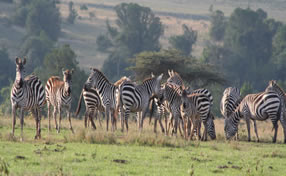 God's word has a few things to say about this phenomenon. For example, in 1 Peter, we are given a warning:
"Be sober, be vigilant; because your adversary the devil walks about like a roaring lion seeking whom he may devour." 1 Peter 5:8 (KJV).
And in book of Acts, we are reminded of the importance of community,
". . .now all who believed were together, and had all things in common," Acts 2:44 (KJV).
I believe that one of the Devil's greatest strategies today is convincing believers that we are the only ones, that nobody understands what we are going through, or that nobody cares. Once he separates us from a caring community of Christ-followers, it's only a matter of time before we are disheartened and destroyed. I am not simply speaking on a theoretical level; I am speaking about my own personal experience.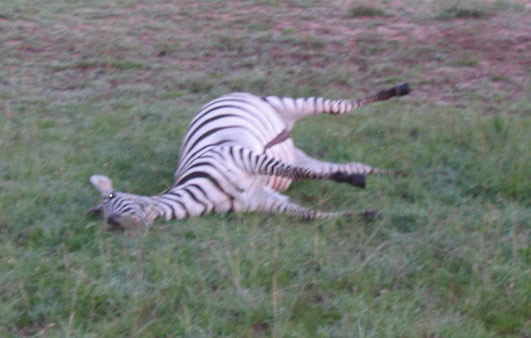 Seven years ago my mother committed suicide. Unfortunately it was a tragic end to a tragic life. Even so, it hit me like a freight train. Never in my wildest nightmares had I ever imagined she would do such a thing. It was never even on my radar screen of possibilities. Needless to say, it was one of the most difficult times of my life. For me, it wasn't her death, but rather the loss of hope that she would ever become a real "mom" to me, that grieved me so. The hope that our relationship would ever become one of mother and child, rather than the upside-down version of my being the responsible one and her the needy child, died on March 8, that year.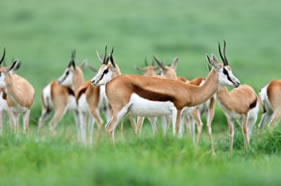 Although my husband, sons, friends, and church family were amazingly loving and supportive, they just didn't understand the depth of grief that accompanied such a loss. Bereavement in America is something that, if we are fortunate, allows us two or three days off from work. But the steps it takes to fully grieve and recover from the loss of a loved one from suicide is a much more time consuming process. I am convinced that Jesus is always all about the process. He is God. If He wanted us to simply arrive at the destination, He could simply place us there, however He doesn't do that. It is the process that either forms our character or destroys us.
Satan tried very hard to convince me that no one understood what I was going through. No one understood the depth of my despair. I confess, I was very skilled at putting on my "happy" face and continuing to do all the things I did before.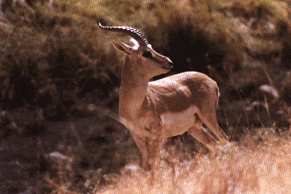 Those around me thought I had "gotten over it" but in reality, I was dying inside. That's when I reached out to others who had experienced the loss of a loved one to suicide. That was when I realized I was not alone in my struggle to balance my faith and my deep sense of loss and grief.
It was at that turning point that I began to see the devil's scheme for what it was: a plan to convince me that I was all alone, wounded and broken. I received counsel from others who understood that grief was a process; others who could bear with me when I was doing well one day and a total disaster the next. It was at that point that I found victory over this scheme of the devil.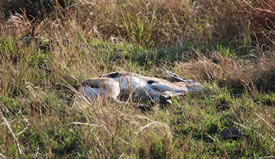 The next time you find yourself in a place where you are convinced that you are the only one, or that nobody else could possibly understand what you are going through, remember National Geographic! See the situation as a plot from the enemy of your soul to separate and devour you. Perhaps the lie that Satan uses on you is that nobody has ever sinned like you. Or nobody understands you. Or is the lie something else? Whatever it is, I encourage you to remember that scene from National Geographic and see it as if it were a training video for Satan! Then you will be wise to his schemes, and run back to safety and protection found in the community of believers!
"Submit to God, rebuke the devil and he will flee from you," James 4:7 (KJV)!
Copyright © 2008-2015 Kerriél Bailey, Esq.
Read more about the writer: Kerriél Bailey, Esq.
---
Reader Comments...
2009-03-18 10:56:07
"Great article. In fact all your articles were good. I feel like I know so much more about you.
Thanks for being part of my community that understands what I am going thru.
Can I get some of the cards about suicide from you to give out this Sunday. Thanks. "
- pam
---
Post Your Comment...
---