Wisdom and Knowledge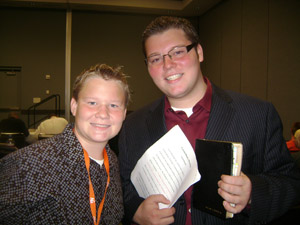 If we were to survey a large number of parents, we would discover that most all of them would want their children to be smart and do well in school. However, many parents don't realize the importance of children growing in both wisdom and knowledge.
Sure, we want our children to excel in the educational arena and learn many important facts about the world in which they live. We want them to absorb knowledge of literature, science, history, advanced math and the arts. There are so many facets of the world to learn about and we don't want them to fall behind.
Will they have read such classics as the Odessey and the Iliad by the time they graduate? Will they have enough exposure to Latin to give a foundation to their education? Will they develop a command of the English language and an appreciation of Bach's masterful compositions? Will they have a working knowledge of Newton's Laws and an exposure to Socratic logic and philosophy? Will they understand the significance of the World Wars and the basics of their state and local governments? Will they be able to interpret the Periodic Table and understand algorithms? Will they have been enriched by Henry Wordsworth Longfellow or Chaucer's Canterbury Tales? These are just a few of the things available in the world of education and each has its place.
However, as important as knowledge is, wisdom is also important in the lives of our children. We mustn't neglect the need to train our children in wisdom. Neither should we expect that the school system should fill this role or worse yet, forfeit the training that our children need in discerning truth.
Wisdom is given by God and is available to all who ask (James 1:5 NIV). Wisdom is necessary in making good decisions. Wisdom is knowing the right thing to do at the right time in the right situation. Wisdom and discretion go hand in hand. The Bible says wisdom is to be more highly prized that ruby's, (Proverbs 8:10-12). Wisdom brings prosperity and blessings. Wisdom discerns truth from untruth, and justice from injustice. Wisdom brings the mind of God into the world. Wisdom seeks life and not death, hope and not despair. Wisdom creates a path and not a roadblock. Wisdom bows and surrenders to God's sovereignty and does not put itself above the knowledge of God. Wisdom heeds corrections and does not scoff at rebuke. Wisdom breeds liberty.
Parents, let us be faithful in bringing up our children in the wisdom and knowledge of God (Ephesians 6:4). When what the world sees as truth continues to change, it's all the more important to train the next generation to know The Word of Truth that is steadfast and unchanging.
Copyright © 2008-2015 Debbie Reynolds Harper
Read more about the writer: Debbie Reynolds Harper
---
Post Your Comment...
---