< Back to Poems & Creative Writings
This One Life I Give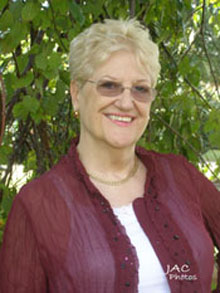 Lost hope and lost chances
Lost time without backward glances
Lost opportunities taken so lightly,
Life rushing by thought of so slightly.
Chasing dreams that have gone astray
Running after rainbows that fade away
Nothing accomplished, nothing gained
Satan steals time, I see it so plain.
Life is lived and time has passed
Then reality awakens at last.
God restores and God redeems
And shows me time is to be esteemed.
It's not always what's said or what's done
It's not how it ends or how it begun
It's our attitude about life and how we live it
It's our gratitude for life and how we give it.
Life in increments of time given away
So great a gift, words cannot say.
Lived for others as a precious token,
In humility, with words unspoken.
Thank You Lord for each and every day
Twenty four hours of my life to give away
Lived for others that they may be blessed,
Given to God as a loving caress.
For the past few years the Lord has been dealing with me regarding His precious gift of life. It is a gift of such magnitude it is beyond description, yet thought of so little and taken for granted.
In the next few months I will be sharing some of the thoughts He has placed in my spirit. What I will be sharing is not new, as the Bible states in Ecclesiastes 1:9 KJV "There is no new thing under the sun," but perhaps these articles will cause us to pause for a moment to consider God's precious gift of life.
Copyright © 2008-2015 Sylvia Hensel
Read more about the writer: Sylvia Hensel
---
Post Your Comment...
---