10 Minute Task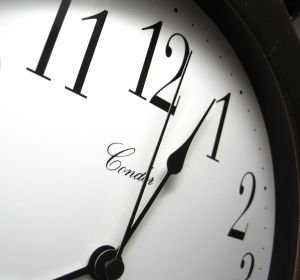 Do you find yourself surrounded by never-ending tasks living in a house that needs lots of attention? You feel your stress level rising like a tide at flood level, but are too overwhelmed with other responsibilities, physical limitations or an attitude block against it. I have a few suggestions to help you get started.
Set yourself a goal to tackle something every day. Notice I said 'something'. Let yourself get excited over that one accomplishment, whatever it is. When you do, you've met your goal. Some days you might be able to do more than others. Don't end your day without tackling at least one thing, and witnessing some progress. You'll feel so good about it that you'll want to do more.
If you enjoy a little competition with yourself, try setting a timer for 10 minutes and see how much you can get done before it goes off. You might be pleasantly surprised! Watch your successes pile up, and your stress disappear!
Copyright © 2008-2015 Sarah Lentz
Read more about the writer: Sarah Lentz
---
Reader Comments...
2010-02-04 09:08:43
"Dear Sarah,
Although I've heard this tip before, it bears hearing again. Sometimes I forget I can break tasks up into little bits to get the job completed. And, once completed there is a real sense of accomplishment. Thank you for the reminder that I am not a superwoman, and can feel free to address areas of concern 10 minutes at a time."
- Florence
---
Post Your Comment...
---