Fashion: It's as Easy as 1-2-3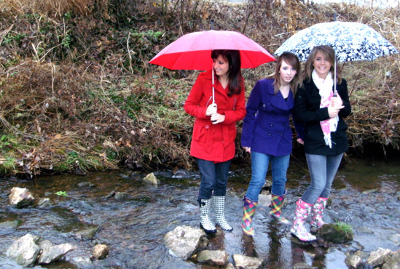 2010 is in full swing and I have some tips for you.
One. Take the extra thirty seconds and add some blush! Ranging from $3 to $50, there is a blush for everyone and every skin tone. A subtle layer of blush is just the ticket to looking and feeling more beautiful than ever.
The secret? Don't let people know you're wearing it. It'll make people ask, "What is different about her?"
Two. When it comes to rain boots, the brighter the better! Whether you live in Seattle or Houston, Miami or Boston, rainy weather is something we all have in common. Wear them with confidence, poise, and a very simple outfit. When wearing rain boots, they should be the boldest thing about the outfit.
Three. Hang up the girly cardigan and grab a blazer or vest. This spring we won't see very many cardigans, but don't think you can't look feminine. Layer a blazer over ruffles or layer a vest with a bright shirt and belt; either way you go, you can't go wrong.
Some of us are visual people and need someone to help us put looks together. It is always a good idea to choose a Fashion Icon… I've chosen Elisabeth Hasselbeck, co-host of the daytime talk show The View. She's a beautiful, confident mother, designer, Emmy Award winner – and Christian! She's the epitome of class, glamour, and appeal. (Plus, she has great highlights.)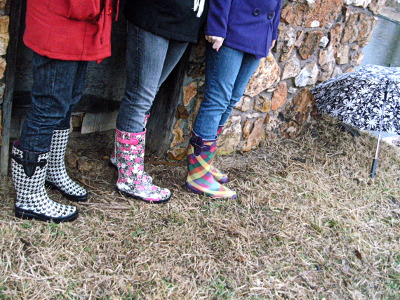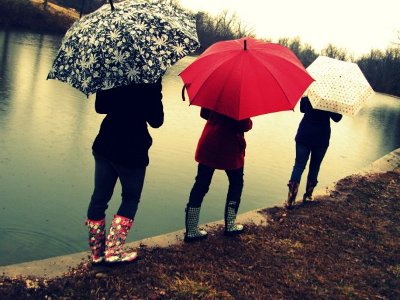 Copyright © 2008-2015 Sarah Gwendolyn Marsh
Read more about the writer: Sarah Gwendolyn Marsh
---
Post Your Comment...
---