Are Aliens Living in Your Home?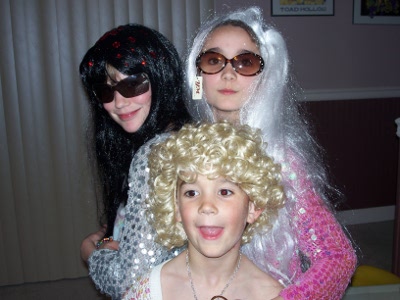 Children are an inheritance from the Lord. But, have you ever wondered where they inherited the many crazy things that they say and do? All the stories contained in this article are true and not fictional.
What planet do they come from when they scotch tape their hind parts together after a shower? What about writing on the wall? It doesn't matter how many times I have asked my son who wrote on the wall-- it's never him. I guess it was the little Crayola fairy who flutters around with markers on her wings and amazingly enough she only brushes the walls and furniture in his room. Where do children get the notion that they can live on macaroni and cheese or eat cereal three times a day and not get constipated or worse--a cavity? My son once told the babysitter he was allowed to drink pancake syrup from a cup, are you kidding? I hope I am not the only mother who wonders what alien life form children spawned from.
When your child does one of those unusual things that is unexplainable and out of the ordinary, it's sometimes difficult to know how to react. The Bible says that folly is built up in the heart of child. Children have the uncanny ability to do silly things, fear nothing and eat everything (especially when they are young). Obviously boys seem to have a little more ambition when it comes to eating strange things. One time, my friend's daughter stuck a pebble so far up her nose she had to have it surgically removed in the emergency room. Of course she was riding in my car at the time-- and one of my own children contributed the culprit pebble to the 3 year old. Again, I am not quite sure what alien my kids were spawned from when they thought she would be able to play with a tiny pebble-UGH!!! But eventually we all got a good laugh when she was out of harms way.
It must be God's way of making parenting humorous! Sometimes the emotions of being parents are so conflicting you don't know whether to laugh or cry and which emotion to start with. Frustration and laughter flood your personality all at once and your childre n may wonder why their mother has a split personality. It is probably fair to say our emotions are triggered by how embarrassing or detrimental the awkward behavior may have been. If no one is around when the ridiculous behavior takes place then it may not be that big of an ordeal, but heaven forbid your child scotch tape their cheeks together for the first time at the neighbor's house.
I always promote having fun and finding a way to humor any situation. Life is full of opportunities to laugh and giggle as you raise your family. I am not a believer in the extraterrestrial but I am a believer in the Father of Heaven. He has blessed us with children to brighten our days and given us the gift of parenting. Take some time to laugh at the silliness and embrace your little aliens.
Copyright © 2008-2015 Sherry Norquist
Read more about the writer: Sherry Norquist
---
Post Your Comment...
---