Humble Pie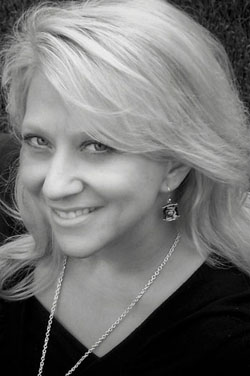 "It is better to humble yourself than to be humbled by God," (Author unknown)
SIGH! So true, so true.
Eight years ago at Christmas time, my husband and I were asked if we wanted to participate in Operation Blessing, a massive community outreach hosted by CBN. We would be hosting a table of the invited guests for dinner, and it would be our responsibility to serve these people in whatever way they needed. Some required assistance with the meal itself, and some would be there to receive encouragement and prayer. We were also supposed to keep everyone focused on the activities and "keep the conversation going. "
I was fine with doing this until two hours before the dinner, when I was overwhelmed by an avalanche of anxiety and irritation. "Keep the conversation going?" What was I, the entertainment?! When others are aware that you have a sense of humor, they expect results, right? Well, I was tired and crabby, and embarrassed to say that I had a horrific attitude about the whole thing. At that moment in time, I was in no mood to be anyone's cheerleader. I had my own problems! I started griping to my husband on the way to the event, "I just can't do it! I just can't have everyone looking at me to save the day!" I guess I thought that I was just so fabulous, too, that their well-being and very existence was my responsibility! Eeek! "They are just going to sit there and stare at me, I just know it! "C'mon, lady! Make us laugh!" I presumed they would taunt. I persisted, "Lord, I don't want to do this!"
My poor husband . . . everything he did or said only made it worse, and I was gearing up to have a full-on case of "stage fright" or something. When we got to the pavilion to sign in, a volunteer said to us, "Oh, Dr. and Mrs. Crago! We're so sorry, but we had a last-minute change in the table you will be hosting. The group of 25 you WERE going to host canceled at the last minute. You will be hosting THREE tables . . . about 75 people total. Can you handle it?" Great. I always had a sneaking suspicion that God didn't love me and this proved it! I was shaking my fist in God's general direction (in my mind), and, to be completely honest, I was furious! NOW, I was going to have to endure the looks and snap-judgments of even more people! "Well, who are we hosting?" my super-sugary-sweet husband asked. Ooooo, I was gonna knock him out when we got home! How DARE he act like that?!! Like he's all happy and stuff!!! Without missing a beat, the young lady looked up at us, handed us our name tags and said, "The Virginia Association For the Blind."
Well. Gulp. So much for the "looking at" me part! I was praying that God would allow me to melt right into the floor. I started laughing and crying at the same time. God is SO awesome. While He chastened me and made me "eat my hat" for my immature attitude, God also addressed an insecurity I had. He was also looking out for me. With the pressure of visual performance out of the way, I relaxed a little, and we laughed all night long.
Copyright © 2008-2015 Jodi Crago
Read more about the writer: Jodi Crago
---
Reader Comments...
2009-01-14 18:00:27
"I knew you from the very first moment of your explosion into this world as a very special talented funny soul! I rejoice you can and will do this..! please continue to share yourself and your very unique views...much love,"
- Carole
2009-01-13 21:42:17
"To be a fly on the wall. You make me laugh so much that it all most makes me sick! Especially when we get on a roll! Those are awesome times. I think it is great that you can share your humor with the world, we all need it these days :) When I read this- I knew exactly how you would say it. You write like you talk. Love it. Love you much!!"
- Jenna
2009-01-13 20:59:35
"Jodi - Your articles are wonderful and I truly enjoy reading them and learning more about you! Thank you for sharing your stories. Love you,"
- Sally
---
Post Your Comment...
---