Decorating Secret: Spanish Moss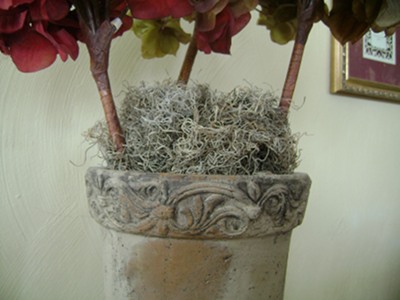 Spanish moss . . . It's the secret you never think of but it can make all the difference in your decorating! Why? It hides all your mistakes!

I discovered this tip from a story I produced about Moll Anderson on the 700 Club and I've been implementing it ever since. I had a very rustic vase full of character with three stems of silk flowers that I loved… but I couldn't tie it all together until I gave the secret remedy a try . . . I filled in the gaps with a handful or two of Spanish moss and tucked it in nice and neat, and to my delight it worked! Spanish moss is sold in plastic bags in craft stores for just a couple of dollars. It can be pulled apart in the amount that is needed.

So the next time you can't figure out how to make those arrangements or potted flowers look finished . . . try the secret that decorators know—Spanish moss!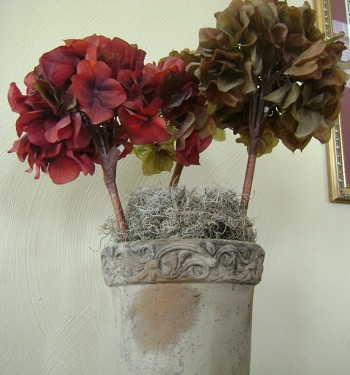 Copyright © 2008-2015 Debbie Reynolds Harper
Read more about the writer: Debbie Reynolds Harper
---
Post Your Comment...
---