< Back to Poems & Creative Writings
I Claim You for My Own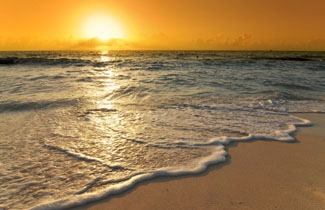 I come as the Bridegroom
Bearing gifts for my beloved.
I bring gold and rubies in abundance
To the one whose lips speak knowledge,
For you are a rare jewel
I give you the oil of gladness
And a garment of praise.
I bestow on you a crown of beauty
For you are a crown of splendor in My hand
And a royal diadem in the hand of My Father.
You are my treasured possession
I shall call you Hephzibah
For my delight is in you
And your land Beulah.
For we shall be married.
I have loved you with an everlasting love
And nothing shall separate us.
I have purchased you for my bride;
The price has been paid
When my love took the form of death.
True love overshadowed the pain of the scourging.
Pure love bore the weight of the cross.
Complete love swallowed death.
Victorious love stands at the door knocking
Waiting for you to open your heart and let Love in.
Copyright © 2008-2015 Sylvia Hensel
Read more about the writer: Sylvia Hensel
---
Post Your Comment...
---