How Does Your Garden Grow?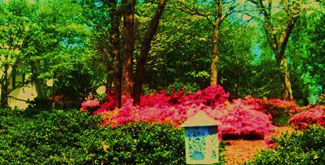 When April showers bring May flowers how does your garden grow? Has it been cultivated into a space distinctive of your personal style or has it been left to 'nature'? Even if your home and its setting is suitable to the natural look, some 'hands on' attention will take it from neglected to nurtured.

Clearing the underbrush alone is a step in this direction. The natural garden is mostly trees and evergreens but some particular plantings are ideal for this garden to provide some color and variation. Great options are Azaleas, Ferns, and Hostas.
If you can't get enough color, then the cottage style garden is for you! Mass plantings of all varieties and colors if desirable, accented only with shrubs and evergreens is typical of this look. It's an eclectic and happy look,
and a good one for those who like it all!

Now if you are the classic traditionalist, symmetry balances you, and continuity calms you, then consider the formal garden. Consider! This one will surely require some maintenance and can be costly. If you're in for it, then the accomplishment of such a garden gives great satisfaction!

Historically called a Parterre, meaning formal patterned design, is what distinguishes it from others. If this is the garden you desire, don't let its grandeur keep you from enjoying the art it is. All of the factors that create this sanctuary can be modified based upon work-load and budget.

Most commonly used to form the beds of the Parterre are English Boxwoods. Choosing a palette of one to three colors and species of plants for filler is expected for this space and so is a central focal point such as a fountain or sculpture.
For all of these gardens, remember the pathways and seating to meander through and gaze upon your handiwork of God's Creation!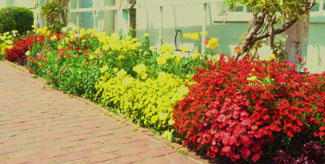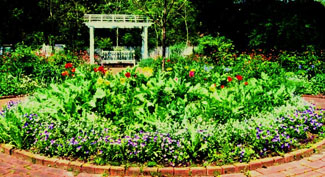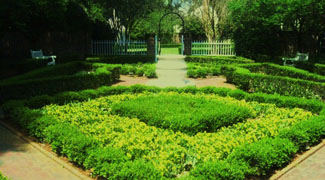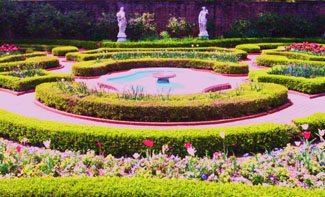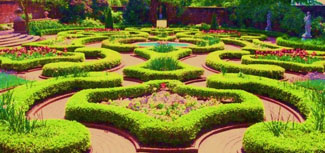 Copyright © 2008-2015 Kristy Beelendorf
Read more about the writer: Kristy Beelendorf
---
Post Your Comment...
---