Perfectly Poised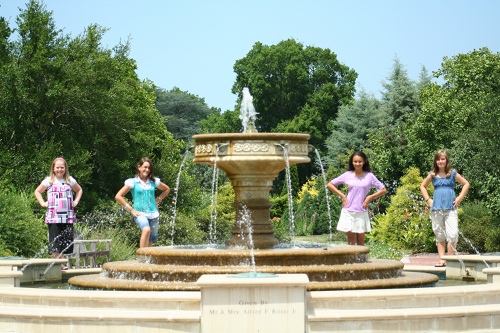 Poise is that special way that you carry yourself. It's your body language, as you are in the presence of others or effortlessly move across the room. It is a reflection of your confidence, attitude, gentle spirit, gracious mannerisms and acknowledgement of others.
We've all seen well-poised individuals who are neither hurried, frazzled, fretful, anxious, intimated or insecure. They seem to carry themselves in a positive manner that brings favor from others. They seem genuinely kind and pay respect to others with engaging eye contact, nods, smiles and polite words. They don't slouch, slump, frown or display annoying nervous habits. Their very presence seems to bring a distinctly pleasant atmosphere to a room.
Tips For Practicing Poise
There are some ways in which you can practice visual poise at home, so that you can demonstrate polished poise when you are when others. You will want to walk lightly, without bounding heavily across the floor, swaying or bouncing. You will want to walk with your back straight and head tall. Take rather small steps, (about the space of one of your feet between your steps) and lead with your thigh rather than your shoulder, bust or head—that would make for awkward walking. Always smile and look around to acknowledge others, rather than looking at the floor or your fingernails.
Here is a practical exercise that might help you perfect your poise.
Practice walking at home with a piece of tape of the floor. Keep insteps on line with toes slightly pointing outward. Hold body up as if pulled by a string along the ceiling.
Practice walking down a straight line of tape on the floor with insteps on the line, repeating:
"Steps Small… Head Tall."
"Toes Out… Look About."
"Thighs Lead… Spirit Freed."
"Back Straight…Feather Weight"
"Eyes Bright… Smile Light"
"Full of Grace… I Bless this Place."
The way we carry ourselves indicates what we think of ourselves and others. We should always be ready to reflect God's beauty and to reflect the beauty of His kindness to others.
Copyright © 2008-2015 Debbie Reynolds Harper
Read more about the writer: Debbie Reynolds Harper
---
Post Your Comment...
---