The False god of "More"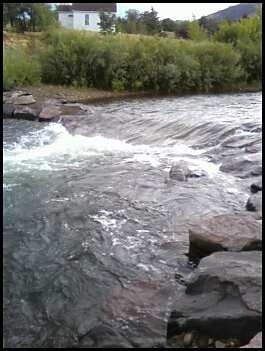 Giants are abroad in our land! These are not the giants of your imagination, the ones that are nine feet tall, have heavy battle armor or bring great harm with their armies, but they are just as destructive. These are the giants of greed, envy and a desire for MORE. More what? Just MORE!!

These giants wreak havoc on the people of God when their devotion turns away from the adoration of the one true God and submission to His Lordship. When the people of God serve the false idols of materialism and possessions, they turn their affections to the god of MORE.

Unfortunately, the god of MORE never seems to give all that his subjects want, desire or demand. No matter how much these individuals get, they always want MORE.

Sure signs that the god of MORE is at work include the following:


A void of gratitude.
A loss of remembrance of all the things they have been given by the true God.
General discontentment.
A lack of praise for who God is.
A sense of entitlement that they deserve better.
Envy for what others have.
Pride and gloating in what one has or does.
Anger at the thought of someone who may have more or be first in line.
A belief that their possessions are from the work of their own hands.
A fear of impending loss from being cheated or deprived.
Greed for more than what one needs.
We see in Ephesians 5:5-7 (NKJV), "For this you know, that no fornicator, unclean person, nor covetous man who is an idolater, has any inheritance in the kingdom of Christ and God. Let no one deceive you with empty words, for because of these things the wrath of God comes upon the sons of disobedience. Therefore do not be partakers with them."

Fornication encompasses all acts of sexual immorality. We can understand that this terrible sin would deserve God's wrath, but listed in the same sentence is a covetous man. Covetousness identifies the insatiability of human carnality—never able to "get enough."

God desires for Himself to be "our enough"! When we follow after other things, other false gods who cannot be "enough," then we are never satisfied. Our souls are only satisfied in the one true God and God alone.

When we look at the converse, we see the promises of God for doing things His way. "The commandments of the Lord are right, bringing joy to the heart. The commands of the Lord are clear, giving insight to life. Reverence for the Lord is pure, lasting forever" Psalm 19:8,9 (NLT).

When we face the need for MORE, let us look at what kind of MORE we need as found in these Psalms, "My praise shall be continually of you… and I will praise you yet more and more" Psalm 71:6,14 (NLT).

Prayer:

"Lord, we ask that You forgive us for our sinful, carnal desires for more than what we need, more than what You give, and more than what we have. We want to be obedient to You and Your ways. Help us to be thankful and remind us of how good You are and how much You have already given us. Let us,not see the things we have as having come from our own hands, but humbly give thanks and praise to You for everything. Lord, we know that following Your ways will bring joy to the heart! And that joy will be more fulfilling that any god of MORE could ever be. Thank You, in the precious name of Jesus."
Copyright © 2008-2015 Debbie Reynolds Harper
Read more about the writer: Debbie Reynolds Harper
---
Post Your Comment...
---