< Back to Poems & Creative Writings
Butterfly Fly, Fly Away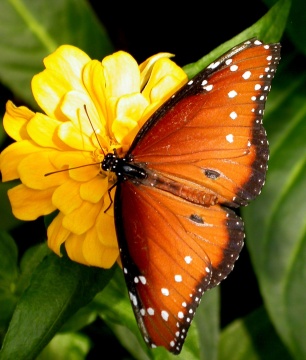 The bitterness of days drag into the night
The journey has been long and tomorrow is paved with sorrow
The butterfly waiting to spring into flight
The butterfly waiting until the time is just right
Wings full of spirit, Smiles drenched with love
The fluttering has begun for the flight up above
A freedom from suffering, A freedom to play
The pain left behind for a new sky, butterfly, fly away.
The new wings are on, patiently the angels wait
The waiting goes on at the heavenly gate
To spring into flight, this most precious love
To head for her glory of Jesus above
The butterfly will know when to embark on her flight
Her journey most precious and pathway's all bright
Her spirit enduring and her sweet, precious memory
Will be forever in our immediate sight
Butterfly fly, your time was never wasted
Butterfly fly, your dreams can come true
Butterfly fly, your Heavenly Father is waiting
Butterfly fly, He is waiting for YOU.
Copyright © 2008-2015 Sherry Norquist
Read more about the writer: Sherry Norquist
---
Post Your Comment...
---