Shoo, Fly, Don't Bother Me!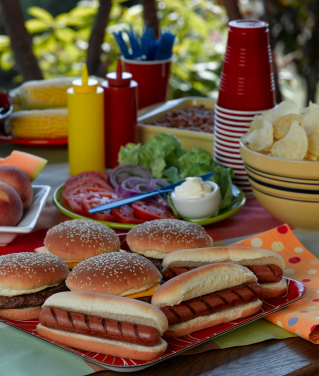 You may know and even like the song…but ya gotta hate the flies! What's worse than biting into a juicy whopper of a burger with a big 'ol fly exploring the bun, staring you dab-smack in the eyes? Not much.
Well, I'm here to tell you there is hope! Outdoor meals are possible, even without shrouding your family in a huge mesh net.
Here's the secret…next time you set up for an outdoor picnic, first strategically place fabric softener sheets around the table. Yes. That's right. Fabric softener sheets are hard on flies. Not a fly will alight on your food. I guess those pesky insects don't want to smell good. Ah, you can finally sit and enjoy that burger, or steak, or grilled corn without a fly in town.
Shoo fly, don't you dare bother me….
Copyright © 2008-2015 Cynthia Newman
Read more about the writer: Cynthia Newman
---
Post Your Comment...
---