Autumn Aglow!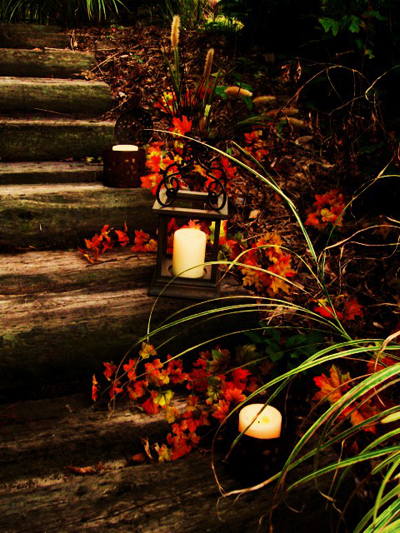 Personally, summer is my favorite time of year. I welcome it with sighs of relief exclaiming, "FINALLY!" I relish the buzz of activity that accompanies the season.
Just as much, I enjoy the leisure of those lazy summer days. I thrive on the long days of warm sunshine that others declare relentless. Born and raised a Carolina girl, even the humidity is not a bother! Why, what would summer be without it? The evening sounds of 'June bugs' and 'July flies' always take me back to those family cookouts or rocking on Grandma and Papa's porch just visiting! And oh, the smell of jasmine and honeysuckle and SPF 45! Pure joy!
Well, the summer sun may have set, but don't pack it up-- bring it in just yet. There will be plenty of time for hibernating soon enough.
Autumn offers its own array to satisfy the senses. Bring some glow to those short afternoons and some warmth to those chilly nights with the allure of candlelight. Candles are inexpensive--from votives to pillars--and create an autumn ambience to any outdoor setting. The fire's glow that is cast against fall foliage intensifies its vibrant colors all the more. Its enticement invites us to linger longer, enjoying the quite hush of falling leaves on an autumn day. Its flicker gives movement to the sometimes stillness of the night, and beckons us to savor the aroma of a burning fire. So embrace the season to the end and enjoy autumn aglow!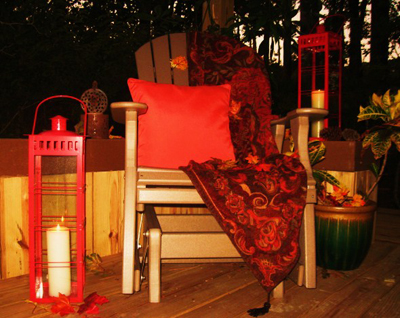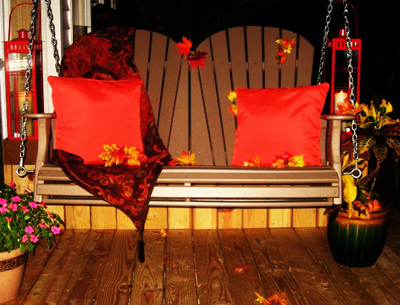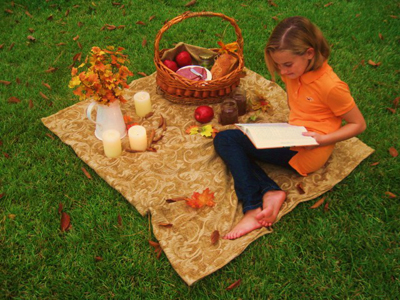 Copyright © 2008-2015 Kristy Beelendorf
Read more about the writer: Kristy Beelendorf
---
Post Your Comment...
---