< Back to Strength for Your Spirit
A Time of Reflection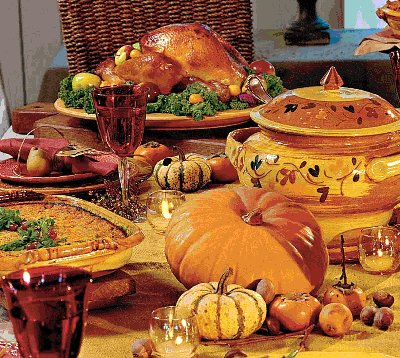 Thanksgiving is here once again; a time to reflect upon the past year and thank God for His bountiful blessings. What exactly constitutes a blessing? We immediately think of the good that has been bestowed upon us, but do we ever consider the suffering we have endured as a blessing to thank God for?
Even when evil strikes, we can still be thankful for God's presence and for the good that He will accomplish through the distress.
When we pray for someone's salvation, then see them go through the fire, we should rejoice, for the labor pains have begun to birth them into the Kingdom. When we ourselves are going through suffering and pain, it would be good to remember the miracle of the new birth that come from pain and suffering, it will help see us through our own pain to the end.
Blessings that come easily are accepted without much thought, but blessings that have come through the fire and endured are long remembered, and a cause for continual thanksgiving. No matter what we are going through, remember, God promised He would never leave us or forsake us. Isaiah 43:2 reads, " When you pass through the waters, I will be with you; and when you pass through the rivers, they will not sweep over you. When you walk through the fire, you will not be burned; the flames will not set you ablaze, for I am the Lord your God." NIV
In times of pain and suffering, it is not God's intent to harm us, but to mold us into vessels to contain His full measure of blessings. Look beyond the pain to the promise. Look beyond the suffering to the hope. Look beyond the heartache to the miracle.
2 Corinthians 1:3-4 "Praise be to the God and Father of our Lord Jesus Christ, the Father of compassion and the God of all comfort, who comforts in all our troubles, so that we can comfort those in any trouble with the comfort we ourselves have received from God." NIV
This Thanksgiving give God thanks for all His blessing, past, present and for the pain that will produce future blessings.
Copyright © 2008-2015 Sylvia Hensel
Read more about the writer: Sylvia Hensel
---
Post Your Comment...
---