Button Your Lip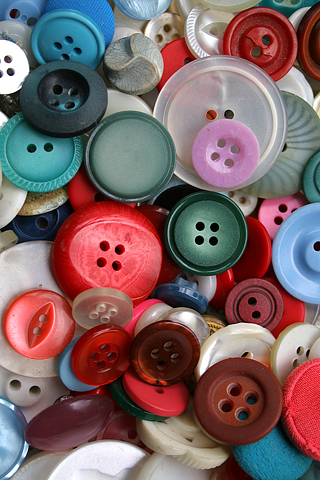 One of the most common social graces is knowing when to speak and when not to speak. Knowing when to "Button Your Lip," is important. As we train our children to have good social manners, it is important that we teach them the significance of what words they speak and what words they don't.
Encouraging them to exercise control of their tongues will prove helpful. We must ensure that we are not careless or reckless with our words. There are many scriptures that teach us to guard our speech.
1-Don't complain or argue: We can set the tone of our relationships and atmosphere by what we say.
Philippians 2:14-16 (NIV) "Do all things without complaining and disputing, that you may become blameless and harmless, children of God without fault in the midst of a crooked and perverse generation, among who you sine as lights in the world, holding fast the word of life, so that I may rejoice in the day of Christ that I have not run in vain or labored in vain."
2-Use Words to Speak Life: Just like the maintenance of plants takes special care, it is important to recognize that we figuratively pour refreshing water or destructive acid on the people around us by what we say. They will either thrive or wilt because of it.
Proverbs 18:20-21 "From the fruit of His mouth a man's stomach is filled, with the harvest from his lips, he is satisfied. The tongue has the power of life and death, and those who love it will eat its fruit."
3-Keep a Reign on Your Tongue. Keeping a reign on your tongue is something that requires a deliberate effort.
James 1:26-27 "If anyone considers himself religious and yet does not keep a tight reign on his tongue, he deceives himself and his religion is worthless. Religion that God our father accepts as pure and faultless is this: to look after orphans and widows in their distress and to keep oneself from being polluted by the world."
4-Inventory of the Heart: What comes out of the mouth is a matter of what is in the heart.
Proverbs 17:20 "He who has a deceitful heart finds no good, and he who has a perverse tongue falls into evil"
Proverbs 13:3 "He who guards his mouth preserves his life, but he who opens wide his lips shall have destruction." Out of the mouth, the heart speaks.
5- The Command to BLESS others: A great biblical example in which the Lord instructed Moses to speak blessing to Aaron and to his sons is found in the book of Numbers.
Numbers 6:22-27 (NIV) "The LORD said to Moses, "Tell Aaron and his sons, 'This is how you are to bless the Israelites. Say to them: 'The LORD bless you and keep you; the LORD make his face shine upon you and be gracious to you; the LORD turn his face toward you and give you peace' So they will put my name on the Israelites, and I will bless them."
Showing consideration and words of encouragement is a great way to be a social asset. Be encouraged to surrender control of the words you say to the Lordship of Jesus and determine to speak blessing to those around you from now on.
Copyright © 2008-2015 Debbie Reynolds Harper
Read more about the writer: Debbie Reynolds Harper
---
Post Your Comment...
---