< Back to Poems & Creative Writings
Your Heart, His Manger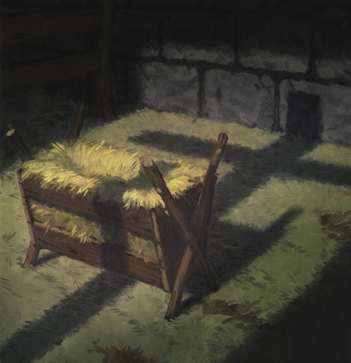 For generations the world has chosen the 25th of December as the day to remember the birth of Jesus Christ. It is a day of celebration as we think of Jesus leaving the glory of heaven to come to earth as a baby, to be born in a stable and laid in a manager. He came for the sole purpose of saving mankind from the penalty of their sin.
What day do you celebrate as your personal Christmas; the day you became the stable and your heart became the manger? Rejoice, for that day a child was born in you. That day you became a vessel that contains the King of kings and the Lord of lords. You become one with Christ, He in you, you in Him.
Do you hold that day dear in your thoughts? Does your heart melt with love at the thought of it? Do you take care for the vessel that carries the Son of God? Are you eating healthy; partaking of the Bread of Life and drinking from the fountain of life that never runs dry? Do you rest in the Lord?
Remember, where you are, He is. He sits at the right hand of the Father and you are there. He sees through your eyes; what are you looking at? When you see through His eyes, you are even able to love your enemies.
He does what you do; what are you doing? You do what He does; you feed the hungry, give shelter to those who are destitute, helpless and poor. He goes where you go. Where are you going? You go where He goes-- to the lost, the sick, and the sinners.
He thinks what you think. What are you thinking? You think on those things He is thinking; "whatsoever is true, whatsoever is noble, whatsoever is right, whatsoever is pure, whatsoever is lovely, whatsoever is admirable – if anything is excellent or praiseworthy, you think on such things." Philippians 4:8 (NIV).
He gives what you give. What are you giving? He gave His life for His brother. Will you?
Are you seeing, doing, going, thinking, and giving as Jesus does, or are you trying to get Him to do it your way? If you find that what you do does not measure up to what Jesus does, consider the scripture in Galatians 2:20 "I have been crucified with Christ and I no longer live, but Christ lives in me. The life I live in the body, I live by faith in the Son of God, who loved me and gave himself for me." (NIV).
Copyright © 2008-2015 Sylvia Hensel
Read more about the writer: Sylvia Hensel
---
Post Your Comment...
---