It's the Most Wonderful Time for Fashion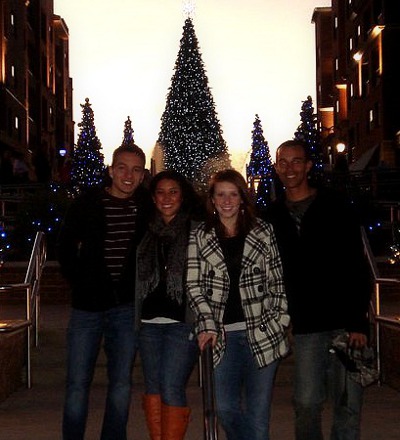 I love winter for a few reasons… the food, the decorations, and the FASHION! You see, there are very few things that could go wrong with outfits during the winter. Layering is all the rage during the winter months, but here are a few tips to make sure we're all staying on track!
Turtlenecks. I'm not talking about the candy cane, snowman, and Christmas lights turtlenecks that we all wore when we were young, although I do still own a snowman turtleneck just in case I get invited to a "Christmas Sweater Party!!" Even though the turtleneck seems to be one of the clothing items that simply cannot be trendy or attractive, it really just depends on how you wear it. I love a turtleneck, long necklace, and cardigan! You can mix solid colors or add some funky jewelry to your outfit and this piece will change from the dreaded to the demanded.
Quilting. Winter is cold (that's a no-brainer) so the heavier, warmer, and more material you wear, the better! The quilting technique is used in making coats because it provides extra warmth to the person wearing the coat – extra insulation. Plus, it looks super cute!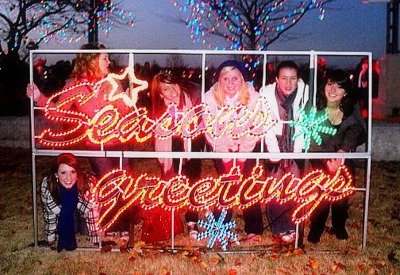 Black. With all the snow that will be gracing us with its presence in a few weeks, wearing an all black outfit will contrast with all of the white. Also, in the same way that we don't wear a lot of black in the summer because it absorbs heat, we wear it in the winter so that we stay warmer. Any dark color would work (brown, etc), but black is so slimming and always looks classy.
Blue. With all the red and green that will be floating around, you may choose to stand out a little more! Any hue of blue – a light, delicate blue to a saturated, midnight blue – will work for the winter season. Wear a blue dress to that office Christmas party, or try that turtleneck in blue!
White. While wearing all black with help you stand out in all that snow, wearing all white will also! Forget that "No white after Labor Day" rule when it comes to winter. White, in winter fabric, as a great contrast to black, is nearly everywhere. It's an easy way to look cute, feminine AND it gives you a fantastic chance to make the world brighter.
(And if you're still unsure about the right outfit— go with a simple look – solid color, jeans – and a fabulous scarf. You will never go wrong with a scarf!)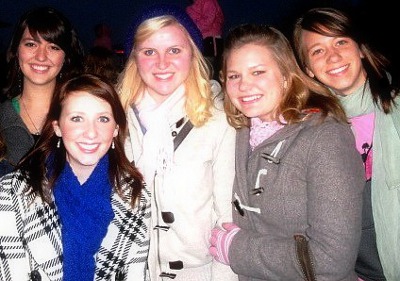 Copyright © 2008-2015 Sarah Gwendolyn Marsh
Read more about the writer: Sarah Gwendolyn Marsh
---
Post Your Comment...
---