Oh the Comfort of Friendship: Clean Feet for Christmas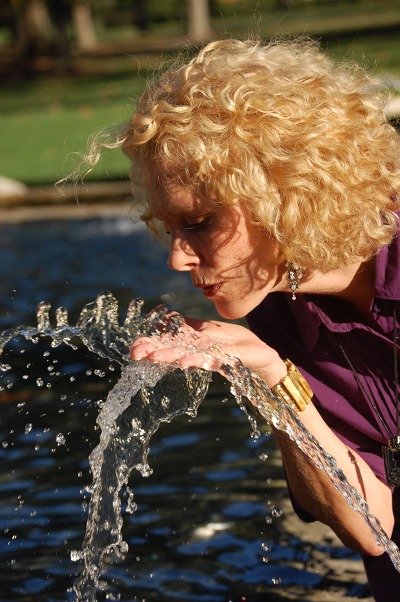 "Honey, your feet are still dirty and stinky."
"Mo-om! I washed them! I did."
Why is it, this brief banter occurs just about every night in my household? Who could have ever predicted parenthood would come with clean feet issues? It just does.
Of course I tell the children my request for clean feet is actually quite sane. Then I chuckle. I remind them even Jesus appreciates clean feet.
Yes He does.

Washing feet! Jesus' impassioned, revolutionary example of a master serving his servants rocked the first century Jewish world. His unreasonable expression of true servanthood would again turn their world upside down and inside out. "You call Me Teacher and Lord, and you say well, for so I am. If I then, your Lord and Teacher, have washed your feet, you also ought to wash one another's feet." John 13:13-14 (NKJ) The disciples knew washing feet ranked among the most menial of tasks, never to be performed by masters. But at that moment…only hours before their beloved Master would walk the final, wretched path to a gory, sacrificial death…Jesus washed their feet and wiped them with his towel.
Incomprehensible. "Could it be," they must have marveled, "that the love of God knows no boundary or limit?" Washing His disciples' feet unarguably demonstrated genuine servanthood. It was a radical expression of the heart in concrete actions.
Now some 2000 years later, I find myself walking into our Christmas season on an unchartered path God has set before me. It is an incredibly challenging walk. Yet thankfully I'm journeying with 'washed, clean feet'. I owe this to a handful of friends, but especially to one. My friend Jenny…a 'servant' friend. With disarming simplicity, 'towel in hand', and the outstretched arms of Jesus, Jenny continually offers me her time with no limits, her understanding with no questions, her wise words with no judgment.

Yes she does.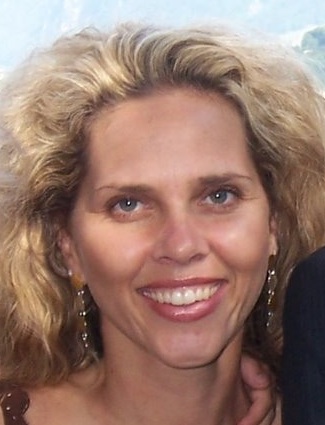 This new path reminds me of hiking in the majestic, daunting Alaskan mountains. While untold beauty surrounds virgin trails, camouflaged stones and ridges pepper these pathways. They wind unpredictably throughout the mountainside. Overhanging cliffs provide steep climbs requiring endurance and patience. Native Grizzlies wade in fresh mountain streams, fiercely protecting their territory. Reliable mountain hiking gear is essential. I know that first hand. One time while exploring the Alaskan trails we came upon a mamma Grizzly and her two cubs. She spied us. We panicked. We weren't prepared. Most hikers we had passed were carrying the appropriate firearms. Not us. So we silently and slowly back-tracked, keeping a keen eye on mamma and a sharp spirit focused on God!
Similarly, as I continue trekking the unfamiliar trail, Jenny volunteers tangible support…the necessary hiking gear, if you will. When I ask for help, she gives. It's that simple. Jenny avails herself as cab driver, babysitter, cook, willing 'listener', and so much more. Relieved. Rested. Renewed. My body and soul enjoy bolstered strength because of my friend's servant heart. I'm able to keep a keen eye on what's ahead and a sharp spirit focused on God. Such a friend personifies God's Kingdom on earth.
What a celebratory Christmas this promises to be for me! My feet are clean. I've received anew. How appropriate in the midst of the season's miracle…remembering the Son of Man given to me. A mystery divine. "It is no longer I who live, but Christ lives in me." Galations 2:20 (NKJ) A fanatical truth. "The living acts of a Christian become somehow the acts of Christ." (Verse footnote, NJB)
Yes. The giving spirit of a Holy God infuses my soul with a heightened reality that God not only loves me, but likes me.

YES HE DOES.
Savior Emmanuel
God With Us
Merry Christmas!
Copyright © 2008-2015 Cynthia Newman
Read more about the writer: Cynthia Newman
---
Reader Comments...
2010-12-05 12:46:15
"Jini was my precious friend for 34 years and I miss her with all my heart and keep her in my prayers.

Your article was so very like the person I knew, she truly had a "servant heart" and was always so close to God in everything she did, they were a team and, still are.

Thank you for writing this, it was beautiful.

"


- Cris
---
Post Your Comment...
---