Emergency Hiccups
This morning, before my eyes opened, I was greeted by my four-year-old son, Graham, as he climbed atop my covers bringing along his two-year-old brother, Galen. He announced, "Mom wake up! . . . It's an emergency! . . . Galen has the hiccups! . . . We need to lay our hands on him and pray for him."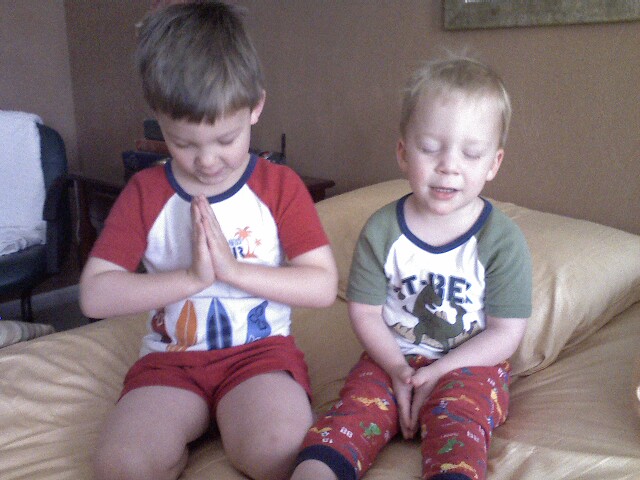 So, he proceeded to do just that! "Dear God, please help Galen, he has the hiccups," he paused and looked at me and said, "What else do I say?" He didn't wait for my response, and quickly bowed his head again and closed his eyes tightly and continued, as if it had suddenly come to him.
He continued, "Dear God, thank you for our family and our food, please heal Galen, like you healed those people in the Bible, he's my little brother, and he has the hiccups, please heal him, thank you God, we love you God!" With that, his two-year-old little brother was in agreement and offered from his own little heart, in his still developing vocabulary, "Dear God-me-hiccups-help!" After they had both prayed, Graham placed his hand on Galen's shoulder and compassionately comforted his little brother and said, "It's going to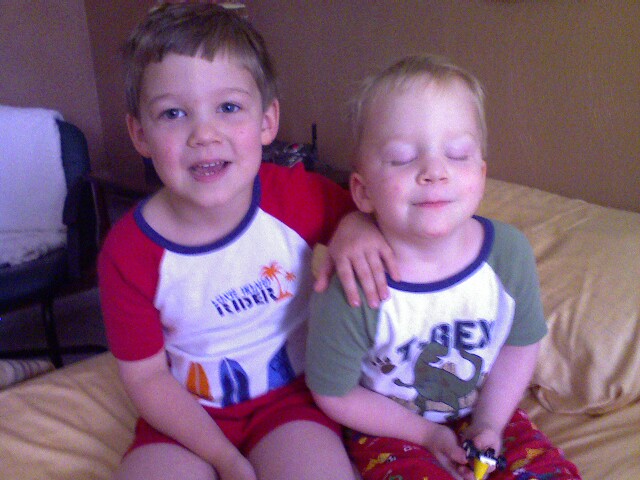 be okay Galen, It's going to be okay!" And then with a bounding leap, he said, "Let's go play!"
I laughed and cried all at the same time, at just how sweet they are. With a blissful heart, I observed in utter amazement; this child-like faith warmed my heart, and amazingly within just a few minutes when I met them in the kitchen, the hiccups were gone. With gladness of heart, we thanked and praised God together. We know that He cares about the "little emergencies" of our lives.
Copyright © 2008-2015 Debbie Reynolds Harper
Read more about the writer: Debbie Reynolds Harper
---
Post Your Comment...
---