Why a Christian Woman Should Be Educated
Note: The following essay was submitted by Olivia Shedd, a lovely, 14-year-old home-school student, the first-born daughter of our talented writer, Alyson Shedd. It is with great pleasure that www.MyFriendDebbie.com publishes the following article for the benefit and encouragement of our young women.
To many women, higher education is a given; to some, a question: What does God's Word really say about it? What does the Lord desire of His precious daughters in this modern-day world? To answer this question, let us dive together into the Biblical truths of Proverbs 31 and the profound effect it still has on our lives today.
Academic Education
The first area of education we will explore is that of academic education. Though our academic studies may not be our favorite, they are extremely beneficial. In Proverbs 31:10-31, we see many examples of a Godly woman using her knowledge of arithmetic, language, (Hebrew), sacred scripture (the Torah), and other acquired knowledge, such as health or possibly accounting, for the good of her husband, children, merchants and the needy.
In verse 16, she "considers a field and buys it," and in verse 18, she "perceives that her merchandise is good." Notice that only a woman with some academic knowledge could do these things. Also in verse 26, she "opens her mouth with wisdom, and on her tongue is the law of kindness." This woman was known for her "wisdom" and the "law of kindness" in her words. Her husband "sits among the elders of the land" and her own works "praise her in the gates" (verses 23 and 31)! Young ladies, do you see that your academic knowledge can bring you "praise in the gates"?
Domestic Education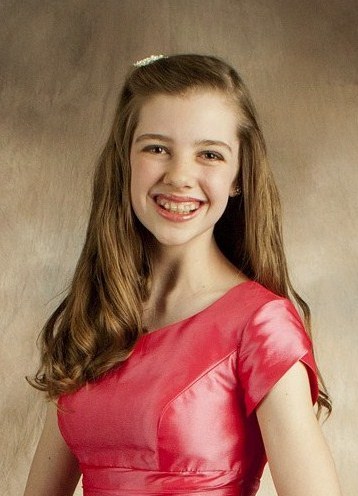 The second area is that of domestic education. Our domestic education consists of additional areas of interest and skills we cultivate. It can be cooking, sewing, singing, dancing, music, speaking, drawing, crafting or any other enrichment activity. We all have our gifts and talents, and so did the Proverbs 31 woman! In verses 13, 19, 22 and 24, we see her bringing blessing to her family as she "works with her hands," "makes tapestry for herself [i.e. knitting a blanket ]," "sells her linen garments," and "supplies the merchants with sashes [ i.e. supplies products for local craft shows ]." She also "brings her food from afar [i.e. purchases food from natural and organic food co-ops]," "provides food for her family," "plants a vineyard [ i.e. plants a garden or flower bed]," and "watches over the ways of her household."
If the Biblical model of a Godly woman trained herself domestically as well academically, shouldn't we strive to make every activity, praiseworthy, as she did? As young ladies after God's own heart, we are preparing ourselves to be all that God plans for us to be, including being married to a man after God's own heart. Everything we train ourselves in now should someday bring our future husbands "good and not harm all the days of his life!" I thank the Lord for giving us such a wonderful example in His Word to follow!
Spiritual Education
The third area of education is spiritual education. This is the most important of all three. Why? Because our spiritual lives are the foundation for every other part of our lives. The way you work out your math problems, bake a batch of cookies or sing in a choir all stem and grow from the condition of your walk with God. The Proverbs 31 woman clearly put her devotion to the Lord first, in order for her husband and children to arise and call her "blessed"! She sought to show her devotion to God, to the poor and needy (verse 20), to her family (verse 21 and 27), and to her Lord. She was praised for excelling all others in verse 29.
Our Turn, As Godly Young Women
The Proverbs 31 woman is an example to us all, but her life example is not the only one. Your life is on display, whether you want it to be or not. People are watching to see how you can still put Jesus first in a world where Jesus no longer acknowledged. Our education is like a key—a key to unlock the doors of the world, to reach into people's lives and make a difference.
It is a commonly held belief that a person cannot do as much without an education. Although at the time, working for that college degree, medical diploma, or teaching certificate might seem like a waste of time, it is time well spent for the Kingdom!
Young ladies, do not deprive yourselves of a good education! It is a blessing from our Father and will in turn bless the modern-day world around us. Our preparations to further our academic, domestic, and spiritual education at the collegiate level will not only afford us more influence for the cause of Christ, but will also ensure us a safety net as future mothers, including those of us desiring to home school our children.
Will the laws of our land ever change and become stricter in this freedom we now humbly hold? By the grace of God, we pray this will not be true, but as stated in Ephesians 5:15, "Be very careful, then, how you live—not as unwise but as wise making the most of every opportunity because the days are evil."
In conclusion, for a Godly woman to be educated academically, domestically, and spiritually it is not only a blessing to her husband, and household, as it states in Proverbs 31, but it will also provide her with an ability to influence the world around her.
"Charm is deceitful and beauty is passing, but a woman who fears the Lord, she shall be praised. Give her of the fruit of her hands, and let her own works praise her in the gates." Proverbs 31:30-31
May the Lord bless you as you use your valuable education for His glory!
--Olivia Shedd, guest writer
Copyright © 2008-2015 Alyson Shedd
Read more about the writer: Alyson Shedd
---
Post Your Comment...
---