Giving Purpose to Those Fabulous Coats
Hello, Fashion Sistas!
As this fall season is well underway, it's time to prepare for those cold evenings that require warm outerwear to go along with your put-together outfits.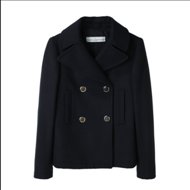 While many of us put a lot of preparation into our outfit underneath the coat, how much thought are we putting into our outerwear? It's easy to become accustomed to simply grabbing the first jacket we see in the closet as we rush out the door. Let's not neglect those precious garments that keep us cozy in the cold.
Let's make this season a fashionable one starting with the outside in! Yes, a sufficient coat is a necessity, but it can also be an accessory too! Ladies, it's time to reinvent the purpose of coats!
When we women shop for a new coat, we often choose the coat that will "do the job." We consider things like comfort, warmth, practicality, and neutrality. It's easy to resort to something simple like this:
While this is a stylish coat, why not make a statement and 'wow' a crowd by reaching instead for a coat with color, patterns, or fur? Here are some tips to pull off that fab coat you keep eyeing:
Go with a solid black dress to keep it classy, making the fun coat the focus of the outfit.
Or. . . be daring and wear a solid bright colored dress that will complement the coat.
Throw the coat on over leggings and a baggy v-neck t-shirt or sweater if you're looking for the chic look.
Wear it with skinny jeans and pumps for the glam look.
Match a scarf for an extra flare on the extra cold days.
So enjoy giving yourself a "Better Coat Option," this season for a "Better Overall You!"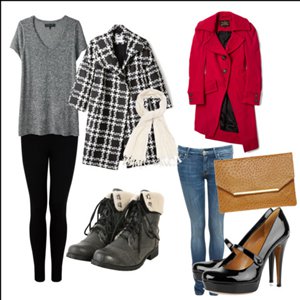 Copyright © 2008-2015 Destiny Morrow
Read more about the writer: Destiny Morrow
---
Post Your Comment...
---