Keys to a Spiritual Breakthrough in Your Marriage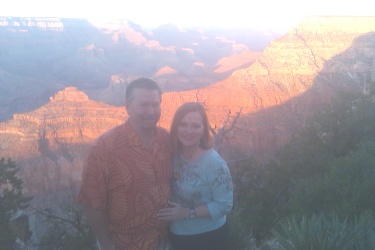 There are many times in our marriages that we experience what some experts would label "Wedlock Deadlock." In my desire to see God do the miraculous, I have come to realize some important truths that can provide spiritual breakthroughs in our most vulnerable relationships.
Over the next few issues, I would like to share the journey that God has taken me on and share some keys to breakthrough that God has revealed that have brought victory to our life.
First Key: Confess Their Sin as Your Own
One key to a breakthrough in the lives of those around us… is something we can learn and observe from the book of Ezra chapter 9:5-15 and chapter 10, and that is that leaders must choose to intercede for the sins of God's people rather than become upset with them, and they must identify with their sins and confess it as their own. Leaders are to learn to lead in the confession of sin as a model for their people.
"Now while Ezra was praying and while he was confessing, weeping, and bowing down before the house of God, a very large assembly of men, women, and children gathered to him from Israel, for the people wept very bitterly… saying to Ezra… 'We have trespassed against our God… yet now there is hope in Israel in spite of this,'" (Ezra 10:1-2). "Now therefore, let us make a covenant with our God to put away [the sin]…Arise for this matter is your responsibility. We also are with you. Be of good courage and do it," Ezra 10:3-4.
It makes no difference to God "who leads whom" in the ways of righteousness. If we are following closely in line with the Lord, then we are leading the way until someone else is ready and able to take the lead. Until then we lead by our influence and according to scripture. Our prayers of confession, like Ezra's, can be the small rudder that turns the entire ship and the direction of our families around in the right direction for the glory of God.
I remember when the Lord showed me this passage and I said, "But Lord, it's not fair, why do I have to confess before you when I'm not the one who has done the wrong; it's not my fault, or my wrongdoing!"
But the Lord gently showed me that to have the humility of heart that is required to repent and confess and weep bitterly before the Lord, is the condition of the soil of my heart that would not get puffed up with self-righteousness, pride and indignation.
As long as I remained in the "righteous seat" it was an equal and opposite reaction that happened… the "not so right seat" had to be filled. As soon as I confessed I was a sinner, and that we carried the sin together and were both unworthy, then it opened the path for him to come closer to the Lord and receive the grace the God had for him.
As long as I placed myself as judge and jury, then he could not approach the righteous judge who extends mercy and grace to those who come to the mercy seat. People don't want to come anywhere near someone who has a judgmental attitude, whether they say anything verbally or not, it's in the nonverbal actions and the mind, and mostly, it's in the atmosphere, the spiritual realm has either already condemned the person and announced them guilty with no parole or pardon, or has clearly already paid the penalty for their atonement and made provision for their redemption.
Let's not hit people with a stick on their way to the altar, with "I told you so. What did you do that for? If you could ever get your act together. What's your problem?" Remember that sin is the problem and no one is immune to it. It's human nature and we are all in need of a Savior. Must we not forget the Savior's love and all that he has pardoned us from?
Confessing will help us to remember. Interceding on behalf of another person's sins, will help us keep the right perspective.
Copyright © 2008-2015 Debbie Reynolds Harper
Read more about the writer: Debbie Reynolds Harper
---
Post Your Comment...
---