Teach Your Children, Even In Adversity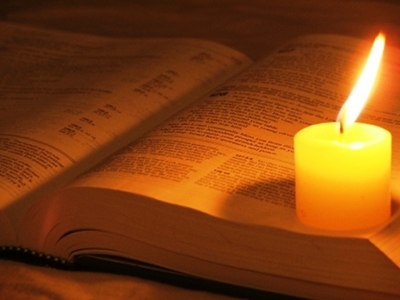 Times of adversity may seem like the most unlikely times for mothers and fathers to share God's truths with their children, but doing so is often the source of greatest victory. During the difficult times, we have the greatest likelihood of reaping a long-lasting legacy of faithfulness in our family's lives.
"These commandments that I give you today are to be on your hearts. Impress them on your children. Talk about them when you sit at home and when you walk along the road, when you lie down and when you get up" (Deuteronomy 6:6-7, NIV).
In my own life, I have walked through many difficult days and through nearly unbearable seasons of adversity. Yet, through it all, I have held onto Jesus and His presence has been unmistakable-- providing an undeniable source of comfort, assurance, direction, peace-- even joy and strength. I have immersed myself in God's Word--the living source of life, light and truth.
I haven't just indulged these great benefits for myself—instead, I have included my children in every promise and assurance in scripture that I have discovered---and every thing I have learned, I have taught them also. I told them that the hard times wouldn't last forever-- that "it wouldn't always be this way," and they held onto hope that Jesus would bring us through and He has. My husband and I, along with our children, all now walk in truth and victory, following in the footsteps of Jesus.
The following story, I have included here, so that you might be encouraged to "Let your light shine before others [including the young men and women who are but just children now--perhaps your own] that they may see your good deeds and glorify your Father in heaven" Matthew 5:16, (NIV).

TEACH YOUR CHILDREN
By Paul Estabrooks, Open Doors International
An extraordinary life in Christ does not just depend on teachings, circumstances or comfort. In many countries in the world today there are severe restrictions and obstacles facing parents in instructing their children in the ways of the Lord. In communist countries like China and Vietnam it is officially against the law to share the Gospel with anybody under the age of eighteen years, including your own children.
In the Middle East, Christian schools are non-existent and Christian children are forced to attend Muslim schools and receive instruction from the Koran and Muslim teachers. Yet, it seems as if Christian families in restricted areas are more Godly and committed to the Lord than their counterparts in the west, where opportunities abound and Christians live in abundance.
The lessons that we learn from the persecuted church are of far more value than seminars or devotionals can ever be-the lessons of true discipleship and wholesome living--Lessons that are neither theology nor speculation but teachings of life, reality and practice.
Gerhard Hamm was one of the thousands of faithful believers through whom God's light continued to shine in the Soviet Union during the years when communism reigned there.
He grew up in the Ural Mountains where his parents farmed. But then communism arose and in 1929 the "bandits" came, as Gerhard later often called the Bolsheviks. Because his father was a Christian and of German descent, he was arrested and exiled to Siberia. The farm was confiscated.
Mother Hamm and her twenty children also moved to Siberia. For a few years, the family was together. Then Gerhard's father was taken away from his family and never came back. None of the family knows where his grave is. All the churches were closed and atheistic propaganda was being disseminated all around.
As a young boy Gerhard lost his father, his security, his home and his freedom-all because of the name of Jesus. Hunger and cold were his daily lot, an obvious reason for a young teenager to resent God and His commands. But despite the difficulties, ridicule and persecution, Mother Hamm prayed every day with her children, and they read the Bible together.
When Gerhard Hamm died in 1999 at the age of 76, he left a legacy of faithful children behind. All of his children and their spouses were devoted Christians. His grandchildren have all committed their lives to the Lord. All of Gerhard's nineteen brothers and sisters and their spouses and children followed the footsteps of Jesus and many are still involved in various ministries reaching all corners of the globe.
RESPONSE
Today I will take seriously the challenge of teaching, training and discipling my children or young people with whom I have close relationship
PRAYER
Lord, help me to live a life of self-sacrifice so young people will see You and want to follow.
Standing Strong Through The Storm (SSTS) - A daily devotional message
by SSTS author Paul Estabrooks
© 2011 Open Doors International. Used by permission
Copyright © 2008-2015 Debbie Reynolds Harper
Read more about the writer: Debbie Reynolds Harper
---
Post Your Comment...
---